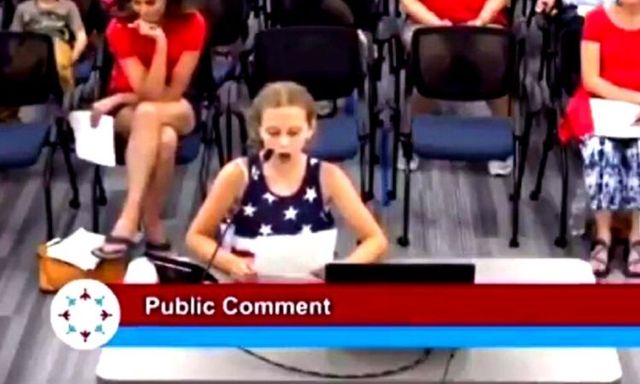 The Lakeville School district says it stands against racism and bigotry, and is committed to creating a more inclusive environment for all students. But some families say what is being said and being done is sending mixed messages.
A group of teachers initially inquired about the BLM posters. The district says anything political is against district policy, and the BLM posters may be seen as political.
The school district did state it will offer opportunities for students, staff and families to provide feedback and dialogue with administration through listening sessions, and will have more information about those efforts in the coming weeks.
The school district cited one of its policies that asks teachers to maintain "neutrality" when it comes to political campaigns.
During the Lakeville Area Schools Board of Education meeting, concerned parents showed up to share their thoughts about this very topic.
But it was a 9-year-old girl that stole the show.
She absolutely obliterated her local school board over Black Lives Matter posters that were placed around her campus and it was all caught on video that was sent to our team this morning.
The girl said:
"The other day I was walking down the hallway at Lakeview Elementary School to give a teacher a retiring gift. I looked up on to the wall and saw a BLM poster and an Amanda Gorman poster. In case you don't know who that chick is, she's some girl who did a poem for Biden's so-called inauguration. I was so mad," the child began. "I was told two weeks ago at this very meeting spot, no politics in school. I believed what you said at this meeting, so at lunch I went up to the principal to tell him about the BLM poster and that I wanted it down."
"I was stunned. When I was here two weeks ago, you told us to report any BLM in our schools. Apparently, you know they're in our schools because you made the signs."
"You have lied to me and I am very disappointed in all of you," she said. "You can't even follow your own rules. If you're going to do that, why do we follow any rules we deem unfit or ridiculous? I'm not following your mask rule anymore then."
She concluded, "get the posters out of our schools. Courage is contagious, so be courageous."
Video below:
Courage is contagious, so be courageous. I like that. Very smart young lady.
---
Social media censorship is suppressing the truth about the dangers of globalism and brutal cultures infiltrating the west. Please share this article wherever you can. It is the only way we can work around their censorship and ensure people receive news about issues that Democrats and the mainstream media suppress.
Scroll down to leave a comment below.
Subscribe to Our Newsletter