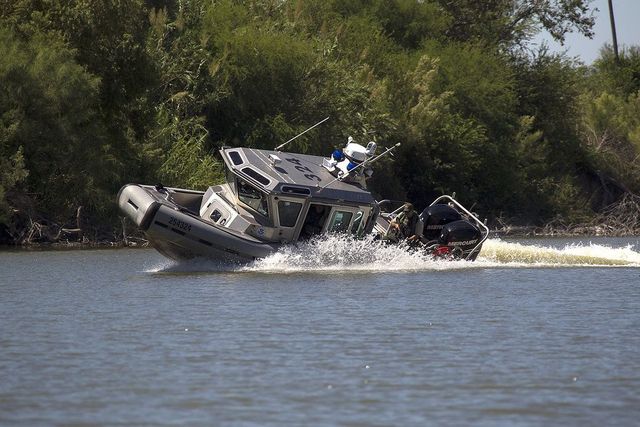 According to a press release issued by Rio Grande Valley Sector's Customs and Border Protection (CBP) office Border agents came under fire this morning at the Rio Grande Valley.
The official statement from U.S. Customs and Border Protection:
U.S. Border Patrol Agents patrolling the Rio Grande were shot at from the Mexican riverbank.
Early this morning, agents assigned to the Rio Grande City Station Marine Unit patrolling near Fronton, Texas, reported they were fired upon from the Mexican riverbank. Agents saw four subjects with automatic weapons who shot over 50 rounds at them. The boat was hit several times but no one on board was injured.
This incident is currently under investigation.
While the Dems are ignoring the border crisis this incident and similar cases like this one shows the constant danger agents face, especially when patrolling at night.
The border crisis is real and we must act now.
This is a developing story!
---
Social media censorship is suppressing the truth about the dangers of globalism and brutal cultures infiltrating the west. Please share this article wherever you can. It is the only way we can work around their censorship and ensure people receive news about issues that Democrats and the mainstream media suppress.
Scroll down to leave a comment below.
Subscribe to Our Newsletter