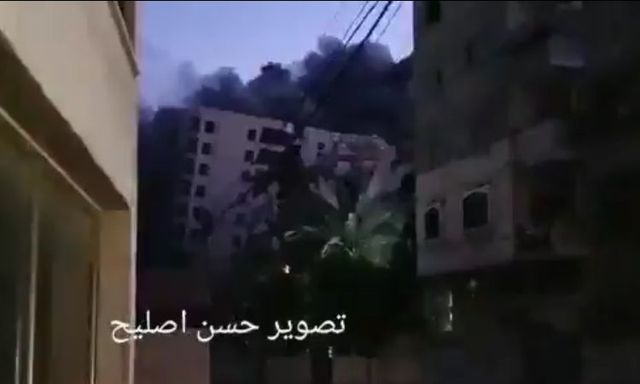 A short time ago Israel struck a 13-story residential building in Gaza City.
According to Channel 12, prior to the strike people in the building received several warnings, including phone calls and messages, telling them to leave and a preliminary "roof-knocking" strike — using a small missile to strike the roof with minimal damage in order to cause all inside to leave before a major strike.
Hamas earlier threatened to launch long-range rockets at Tel Aviv should Israel continue airstrikes in residential areas. Channel 12 says the group was apparently referring to the high-rise in question.
It is not yet clear why Israel targeted the building. The network reports it apparently served as the home for many terror operatives, including some released by Israel during the 2011 Gilad Shalit prisoner exchange.
In videos from the scene, the building can be seen being enveloped in dense smoke before collapsing.
Video below:
Israel destroys a 13-story building in Gaza pic.twitter.com/McGxUWPQng

— Amichai Stein (@AmichaiStein1) May 11, 2021
Before and after pictures of the building that was attacked.
Images below: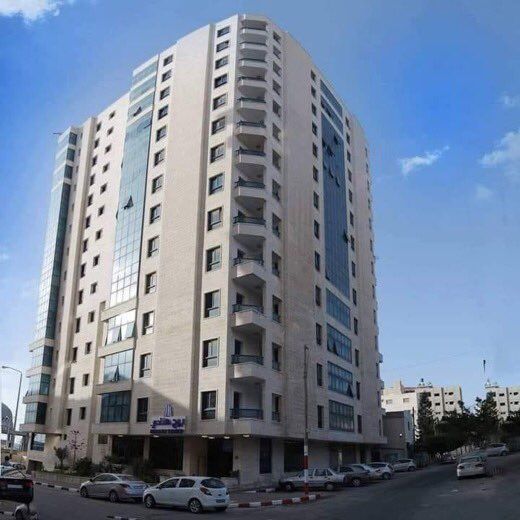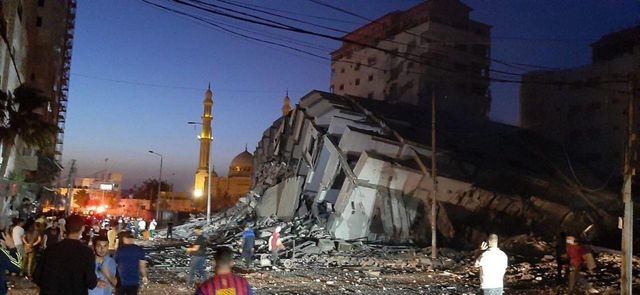 It was not immediately clear if the building had been fully evacuated, or if there were casualties.
Israel's armed forces and Palestinian militants exchanged rocket fire on Tuesday as days of fighting centered around one of the holiest sites in the world for Muslims, Jews and Christians snowballed into another deadly flare-up in a decades-long conflict. The bloodshed was likely to get worse, as both sides indicated that they would escalate their attacks.
Israel's military said it was targeting Hamas militant leaders in retaliation for a steady volley of rockets fired from Gaza at Israel — more than 400, and climbing fast.
As an act of retaliation Hamas launched large rockets at Tel Aviv.
Video below:
NOW – Large rockets launched at Tel Aviv, Israel.pic.twitter.com/vKMOTbLSkn

— Disclose.tv 🚨 (@disclosetv) May 11, 2021
---
Social media censorship is suppressing the truth about the dangers of globalism and brutal cultures infiltrating the west. Please share this article wherever you can. It is the only way we can work around their censorship and ensure people receive news about issues that Democrats and the mainstream media suppress.
Scroll down to leave a comment below.
Subscribe to Our Newsletter