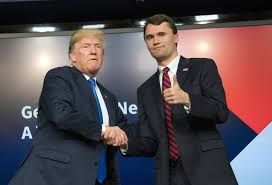 Charlie Kirk, the founder of conservative youth group Turning Point USA, has declared Trump's impeachment to be unconstitutional fraud in a speech at CPAC. His mention of Senator Mitt Romney, the only Republican Senator to endorse impeachment, led to boos from the CPAC crowd.
"Every time his name is mentioned, you should respond that way," Kirk declared.
"Because he lied to every single person in this room that knocked on doors for him, that made phone calls for him, that donated to his campaign."
Kirk branded Romney, an establishment stalwart, as a remnant of the "same political class that President Trump ran against."
Kirk called out Romney's 2012 rival, President Barack Obama, as a "Marxist president", who Romney nominally ran against, but later embraced as a political ally.
Kirk's Turning Point USA is the fastest growing conservative youth group in the United States. It is a sponsor of the CPAC conference, which is hosted by the American Conservative Union.
---
Social media censorship is suppressing the truth about the dangers of globalism and brutal cultures infiltrating the west. Please share this article wherever you can. It is the only way we can work around their censorship and ensure people receive news about issues that Democrats and the mainstream media suppress.
Scroll down to leave a comment below.
Subscribe to Our Newsletter