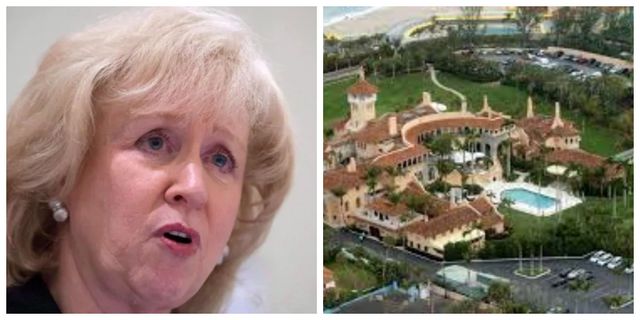 Mar-a-Lago resort faces a potential threat from Hurricane Dorian, which is expected to make landfall in Florida this weekend.
The storm, which officials say could become a Category 4 hurricane by the time it reaches the Florida coast, is likely to land in Melbourne, Fla. — about 115 miles north of Trump's Palm Beach resort, the Tampa Bay Times reported.
It's unclear where exactly the storm will hit and how strong it will become, and Mar-a-Lago sits in the "cone of uncertainty" as Dorian takes shape in the coming days, according to the Times.
It seems that the former Canadian Prime Minister has a wish Mar A Lago to be hit hard.
Kim Campbell, who served as the 19th Canadian prime minister for less than five months in 1993, tweeted that she is "rooting" for Trump's favorite getaway destination to take a direct hit.

Trump tweeted Thursday that people should "follow State and Federal instructions," as the storm will be "a very big hurricane, perhaps one of the biggest!" 

---
Social media censorship is suppressing the truth about the dangers of globalism and brutal cultures infiltrating the west. Please share this article wherever you can. It is the only way we can work around their censorship and ensure people receive news about issues that Democrats and the mainstream media suppress.
Scroll down to leave a comment below.
Subscribe to Our Newsletter