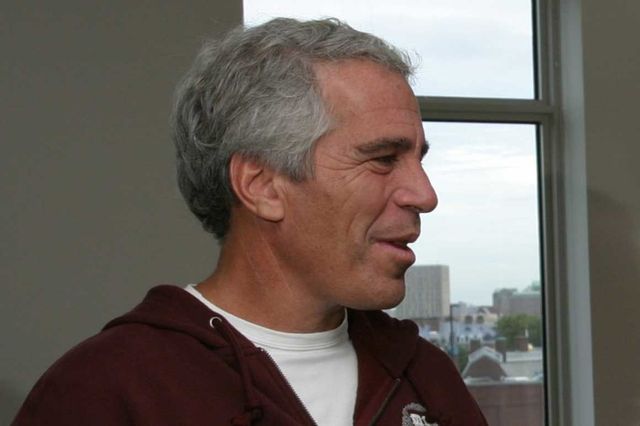 OPINION
Convicted pedophile Jeffrey Epstein, 66, has died inside a Manhattan correctional facility.
He was discovered at 07:30 local time (11:30 GMT) on Saturday at the New York jail and was reportedly seen being taken in an ambulance to New York Downtown Hospital shortly after.
His death comes just day after Epstein files exposed many political figures in our country.
Former Democrat New Mexico Gov. Bill Richardson and former Democrat Maine Sen. George Mitchell have been credibly accused of having sex with underage girls in the files, Fox News reported.
A woman who has long claimed disgraced money man Jeffrey Epstein forced her to have sex with powerful men named two prominent Democratic politicians – former Sen. George Mitchell and ex-New Mexico governor and Clinton cabinet official Bill Richardson – in documents unsealed Friday by federal prosecutors in New York.
Friday's revelations came from more than 2,000 documents that were unsealed by the U.S. Attorney's Office for the Southern District of New York.
The papers included affidavits and depositions of key witnesses in a lawsuit the now-33-year-old woman, Virginia Roberts Giuffre, filed against Epstein and his associate, Ghislane Maxwell in 2015. Giuffre accused the duo of keeping her as a "sex slave" in the early 2000s when she was underage.
Giuffre claimed in a May 2016 deposition to have been trafficked to have sex with and provide erotic massages to powerful politicians, foreign leaders and well-heeled businessmen.
In ordering the documents released, the U.S. Court of Appeals for the Second Circuit also warned that the allegations contained within them are not necessarily proven.
Giuffre alleged in her own deposition that she was allegedly forced to have sex with Richardson, 71, Britain's Prince Andrew, Hedge Fund manager Glenn Dubin, American scientist Marvin Minsky, "another prince," "a large hotel chain owner," Stephen Kauffman, and model scout Jean Luc Brunell.
In another deposition, Giuffre also reveals that she was "trafficked" to Mitchell, a former Senate Majority leader who represented Maine from 1980-95 and was later named a special envoy to the Middle East by President Obama. A sworn affidavit by a former Epstein employee, Juan Alessi, also alleges Mitchell, 85, of having associated with Epstein
Epstein was charged with one count of sex trafficking and one count of conspiracy to commit sex trafficking earlier this month.
Some in the media are trying to make the Jeffrey Epstein scandal all about President Donald Trump, but it turns out high profile Democratic politicians and Hollywood stars were friends with Epstein too.
---
Social media censorship is suppressing the truth about the dangers of globalism and brutal cultures infiltrating the west. Please share this article wherever you can. It is the only way we can work around their censorship and ensure people receive news about issues that Democrats and the mainstream media suppress.
Scroll down to leave a comment below.
Subscribe to Our Newsletter