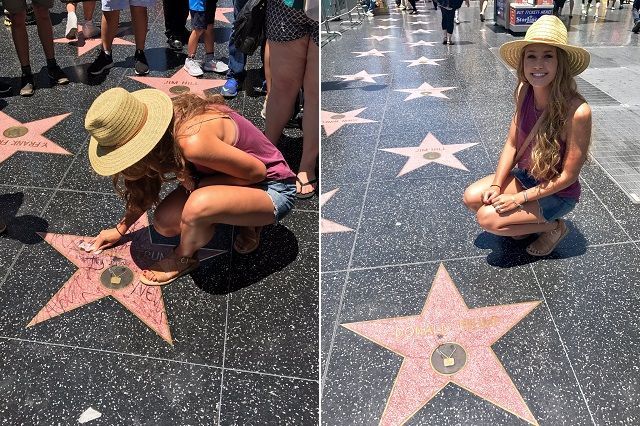 Trump-hating lunatics viciously attacked a young girl on Twitter for sharing pictures of herself cleaning President Trump's star on the Hollywood Walk of Fame.
A Twitter user out of Wyoming with the handle "makenna_mg" posted the pictures on Wednesday and they proceeded to go mega-viral.
Stopped to clean @realDonaldTrump Hollywood Star. Nothing but respect for MY President. #RaisedRight pic.twitter.com/jL4sqx4rlh

— Makenna (@makenna_mg) June 28, 2017
Trump-haters responded by attacking her as a "dumb white b*tch" and saying they want to violently attack every "white girl" that "looks slightly like" her.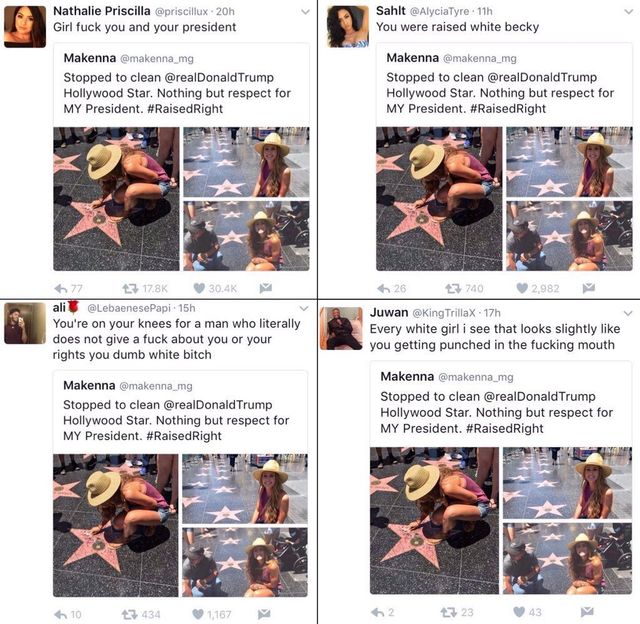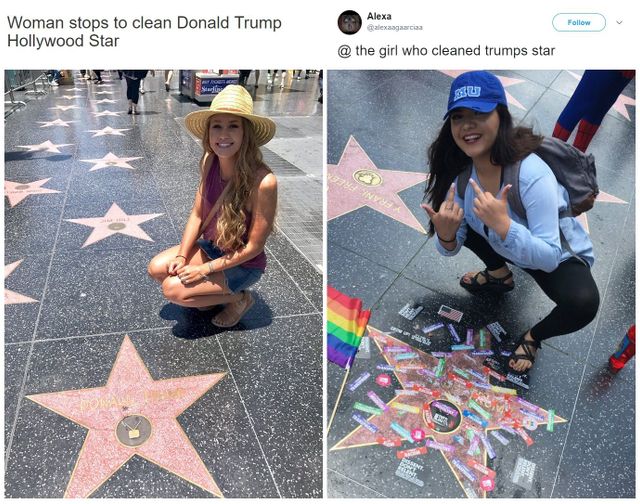 Politics aside it's sad that our country criticizes and taunts a young lady who did what she thought was right. @makenna_mg I'm proud of you

— Paul Miller III (@pdmiller307) June 30, 2017
Mike Cernovich nailed it:
Two Americas – which will you choose? pic.twitter.com/5UkmN15XOS

— Mike Cernovich (@Cernovich) July 1, 2017
Courtesy of Information Liberation
Share this on facebook and twitter to honor this young woman for doing the right thing.
Scroll down to leave a comment below.
---
Social media censorship is suppressing the truth about the dangers of globalism and brutal cultures infiltrating the west. Please share this article wherever you can. It is the only way we can work around their censorship and ensure people receive news about issues that Democrats and the mainstream media suppress.
Scroll down to leave a comment below.
Subscribe to Our Newsletter