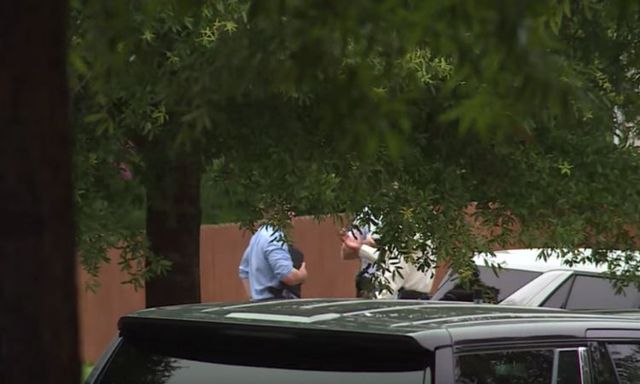 A man was fatally shot and killed by a homeowner on Monday, July 25, in York County, according to The York Poquoson sheriff's office.
On Tuesday, July 26, the sheriff's office identified the man as 20-year-old Antonio Beltran Flores Perez, who jumped a gate and tried to forcefully enter the home after emerging from a treeline.
The sheriff's office received a call for shooting after 5 pm in the 300 block of Corvette Drive. The neighborhood is situated near Queens Lake Middle School. York Poquoson Sheriff's Major Ron Montgomery said, "This is very abnormal for this neighborhood." He said, "It's a quiet neighborhood."
According to Major Ron Montgomery: "The family had spotted the individual coming out of the woods behind the home and the family had gone inside the home and this person came onto the deck and began kicking the door." The owner of the house said he and his family were sitting out on their deck. The family went inside their house and locked the door when Antonio started kicking down the door. That is when Antonio was shot by the homeowner.
Video below:
York County has a low crime rate, but that doesn't mean people living there are not prone to such crimes, as per Montgomery.
Perez was found dead on the back deck.
Investigators believe that Perez arrived in the United States from Mexico in Jan. 2021, he entered illegally but was provided a stay by the Biden administration!
The homeowner was legally armed!
A neighbor told Daily Press that he was glad the homeowner had a gun to protect his family. The neighbor said, "I don't wish anybody bad but in that circumstance, I'm glad he had a gun and I'm glad he did what he did." He also added, "You know, he protected his family and that's what guns are for, to protect you if you feel defenseless, you know? You got to protect yourself, whatever means necessary."
---
Social media censorship is suppressing the truth about the dangers of globalism and brutal cultures infiltrating the west. Please share this article wherever you can. It is the only way we can work around their censorship and ensure people receive news about issues that Democrats and the mainstream media suppress.
Scroll down to leave a comment below.
Subscribe to Our Newsletter