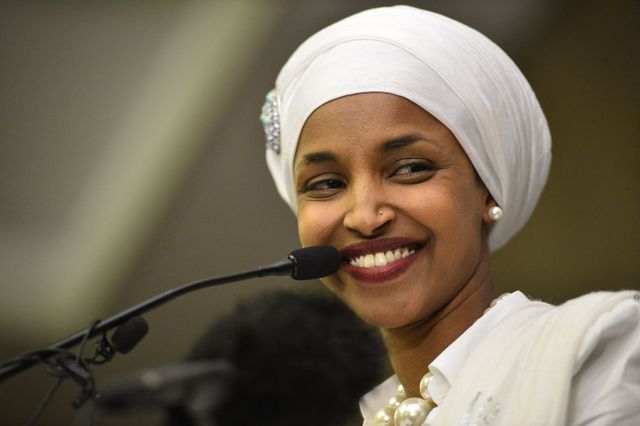 Ilhan Omar is the new face of the Democratic Party, but it seems some Democrats are not satisfied with the work of Ilhan Omar and those Democrats come from the state she represents.
The Daily Caller Reported: Minnesota Democrats who are angry and offended at Rep. Ilhan Omar for her string of comments about Jews and Israel are reportedly considering squelching her next nomination and running a different candidate in her place.
"There's definitely some buzz going around about it, but it's more a buzz of is anyone talking about finding someone to run against her than it is anyone saying they're going to run against her or contemplate it," State Sen. Ron Latz said.
"There's definitely talk about people wanting someone to run against her," he told The Hill.
"Our community is exasperated by Rep. Omar's unfulfilled promises to listen and learn from Jewish constituents while seemingly simultaneously finding another opportunity to make an anti-Semitic remark and insult our community," Steve Hunegs, who is the executive director of the Jewish Community Relations Council of Minnesota and the Dakotas
Unfortunately, having the opportunity to speak with her about that point didn't dissuade her making that statement," he said. "We were appalled."
"I'd be pretty uncomfortable supporting Rep. Omar right now, given what I've learned about her since the election and given her apparent inability to stop insulting Jews," Latz said.
These young Democrats are just too radical to be politicians in our country and it seems that even some of the Dems realized that!
Editor's Note: This particular story was popular at the time it originally made the news and is circulating again a second time for the important and applicable message that's relevant today.
---
Social media censorship is suppressing the truth about the dangers of globalism and brutal cultures infiltrating the west. Please share this article wherever you can. It is the only way we can work around their censorship and ensure people receive news about issues that Democrats and the mainstream media suppress.
Scroll down to leave a comment below.
Subscribe to Our Newsletter