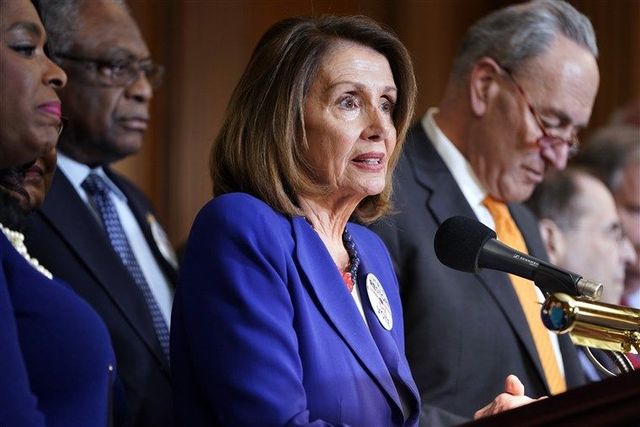 Public schools have brainwashed kids to think like Democrats, that's why they want them to vote at such a young age, kids are ignorant and until they mature, get a job, buy a house and have kids, only then will they see how insidious the left really is.
And it seems that they now want to lower the voting age to just 16.
Rep. Ayanna Pressley (D-Mass.) on Tuesday introduced an amendment to the House election reform bill that would lower the voting age from 18 to 16 in federal elections.
"I am honored & excited to be introducing my very 1st amendment on the House floor, an amendment to #HR1, the #ForthePeopleAct," Pressley, a first-term congresswoman who represents the 7th Congressional District in Massachusetts, said on Twitter. "My amendment will lower the voting age from 18 to 16, allowing our youth to have a seat at the table of democracy."
Speaking to reporters Thursday, Pelosi said she fully supported a new law that would allow 16-year-olds to vote, fundamentally changing the 26th Amendment of the U.S. Constitution as part of a broad voting-rights and anti-corruption bill.
Dailymail.co.uk reports: Pelosi said Thursday that she supports the idea: 'I myself have always been for lowering the voting age to 16. I think it's really important to capture kids when they're in high school, when they're interested in all of this, when they're learning about government, to be able to vote.'
'My view is that I would welcome that,' she added, saying 'I have been in that position for a long time.'
They want to dumb down voting like they dumbed down the schools. If anything the voting age should be raised to 21. Kids of 16 believe everything is free, which plays right into the Dems hands.
They need votes bad. It shows how desperate the Dems are. They can't win over normal people with common sense who think about the issues. No, they have to bribe imported 3rd world voters and ignorant, misinformed children.
---
Social media censorship is suppressing the truth about the dangers of globalism and brutal cultures infiltrating the west. Please share this article wherever you can. It is the only way we can work around their censorship and ensure people receive news about issues that Democrats and the mainstream media suppress.
Scroll down to leave a comment below.
Subscribe to Our Newsletter