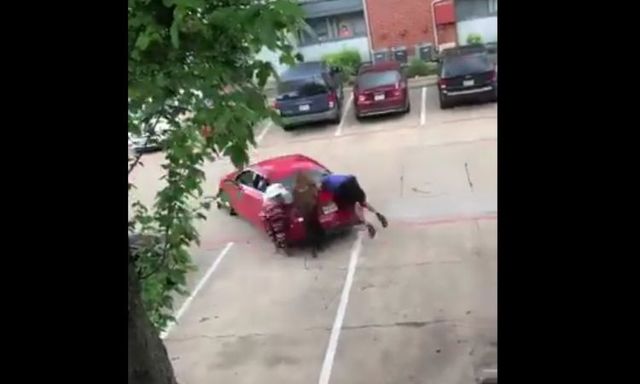 It seems like a crazy urban legend: In China, drivers who have injured pedestrians will sometimes then try to kill them. And yet not only is it true, but it's also fairly common; security cameras have regularly captured drivers driving back and forth on top of victims to make sure that they are dead. The Chinese language even has an adage for the phenomenon: "It is better to hit to kill than to hit and injure."
In contrast in our country, BLM regularly blocks roads and in most situations, the drivers are the ones that took the hit.
When massive demonstrations against racial injustice erupted across the nation last summer, protesters used an increasingly common tactic to draw attention to their cause: swarming out onto major roads to temporarily paralyze traffic.
This method sometimes resulted in searing images of drivers plowing through crowds, causing serious injuries and in some cases, deaths.
Now, Republican politicians across the country are moving to stop the road-blocking maneuver, proposing increased penalties for demonstrators who run onto highways and legal immunity for drivers who hit them. The bills are among dozens introduced in Legislatures aimed at cracking down on demonstrations.
Drivers will have more freedom to act when they get attacked and a video that was sent to us this morning shows that sometimes the drivers will have to react in order to save their lie.
The video was allegedly filmed in Ohio and it shows a driver in a red car who is attacked by three people. One is armed with a knife and the other with a hammer. The driver hits the gas in reverse striking all three with the knive and the hammer falling from their hands.
Video below:
If the driver didn't react in time he would probably be dead and in this case he took justice into his own hands.
---
Social media censorship is suppressing the truth about the dangers of globalism and brutal cultures infiltrating the west. Please share this article wherever you can. It is the only way we can work around their censorship and ensure people receive news about issues that Democrats and the mainstream media suppress.
Scroll down to leave a comment below.
Subscribe to Our Newsletter