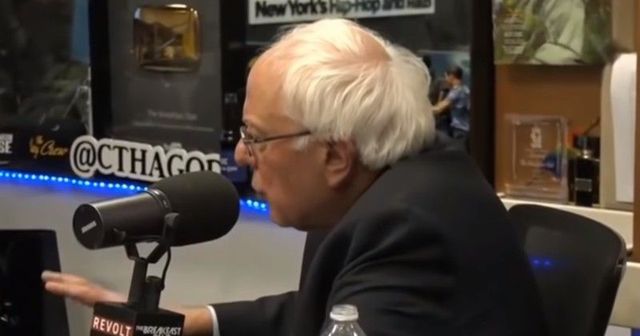 Socialists aren't even socialists when it comes to living their own lives. Bernie Sanders, last we checked, had about a 15% tax rate, makes millions, and owns three homes.
But that doesn't stop this old man to brag about how he helped the American people a lot and how he will help them even more if he become a President!
He was unable to name a single piece of legislation that he has passed from his decades of experience being in Congress during an interview on Monday.
"So I think I have a long history in civil rights activism," Sanders said. "In 1988 I was one of the few white public officials who supported Jesse Jackson for President the United States and he ended up winning Vermont. I think if you look at my record in terms of civil rights and other areas you will find that it is consistently a very very strong record."
Charlamagne tha God, one of the show's hosts, asked Sanders: "Any legislation you can point to well?"
"Legislation that, uh, benefits African-Americans yeah we passed but not specifically you know we passed legislation that benefits working people sure," Sanders responded.
WATCH:
When you're a Democrat, a Democratic socialist, or a leftist of any flavor, you're not actually expected to produce results. It's the good intentions which matter.
For the record, if you're going to polish your own tushie about how great and wonderful you are, have a plan.
It's not an accomplishment if you didn't actually accomplish anything.
---
Social media censorship is suppressing the truth about the dangers of globalism and brutal cultures infiltrating the west. Please share this article wherever you can. It is the only way we can work around their censorship and ensure people receive news about issues that Democrats and the mainstream media suppress.
Scroll down to leave a comment below.
Subscribe to Our Newsletter