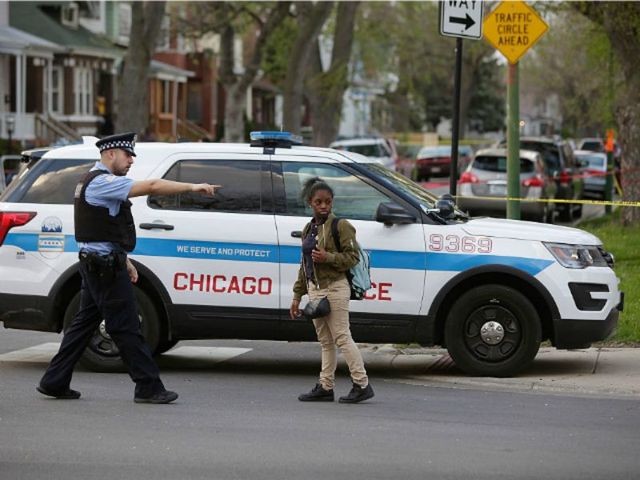 Two mass shootings that killed 30 people in Texas and Ohio reverberated across the United States' political arena on Sunday as Democratic presidential candidates called for stricter gun laws and accused President Donald Trump of stoking racial tensions.
We can't hear anything about Democrats criticizing their liberal mayors who had their citizens killed every week.
At least seven people were wounded by gunfire early Sunday in Chicago after someone opened fire near a playground on the city's west side.
The shooting happened around 1:20 a.m. in Douglas Park, according to the Chicago Sun-Times. Authorities said someone shot their weapon from inside a black Chevrolet Camaro on the street.
In totall at least three people were killed and 37 were wounded in weekend shootings across Chicago.
This weekend total includes four shootings on August 2, 12 shootings on August 3 and five shootings on August 4.
There were two mass shooting overnight in Chicago but we will never hear anything about on the mainstream media.

---
Social media censorship is suppressing the truth about the dangers of globalism and brutal cultures infiltrating the west. Please share this article wherever you can. It is the only way we can work around their censorship and ensure people receive news about issues that Democrats and the mainstream media suppress.
Scroll down to leave a comment below.
Subscribe to Our Newsletter