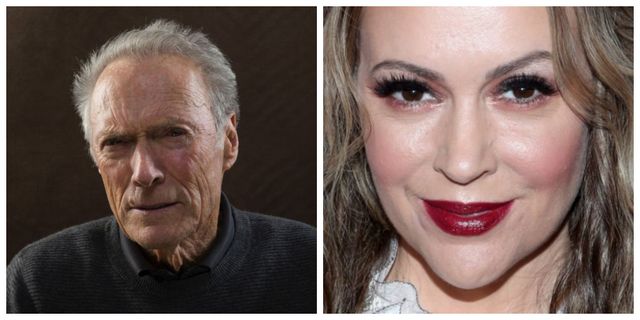 I am always happy to see someone stand up to the America hating crowd in Hollywood, and I gotta admit James Wood and Clint Eastwood never disappoint!
Eastwood showed his defiance against leftist Hollywood behavior many times and he shows that once again with his latest move!
The 89-year-old will direct an upcoming film in Atlanta despite the troves of sullen celebrities and production companies who have sworn off the state.
Regardless of his anti-Obama "empty chair" stunt in 2012, Eastwood has swung liberal on social issues, including abortion. For The Ballad of Richard Jewell, he brings with him a staunchly liberal cast, including Olivia Wilde and Jon Hamm.
Left-wing celebrities Alyssa Milano, Alec Baldwin, Amy Schumer, and more than 40 other Hollywood luminaries signed a letter threatening to push TV and film production out of Georgia if the state's contentious "heartbeat" abortion bill becomes law.
But it seems not all of Hollywood supports them!
Ashley Bratcher, star of the pro-life film Unplanned, says that's a good sign.
"I think people like Clint Eastwood coming to Georgia and filming are an excellent example of ignoring the controversy and saying, 'We can disagree with people and still be among them,'" she said over the phone.
Are you proud of Clint Eastwood?
Scroll down to leave a comment below!
---
Social media censorship is suppressing the truth about the dangers of globalism and brutal cultures infiltrating the west. Please share this article wherever you can. It is the only way we can work around their censorship and ensure people receive news about issues that Democrats and the mainstream media suppress.
Scroll down to leave a comment below.
Subscribe to Our Newsletter