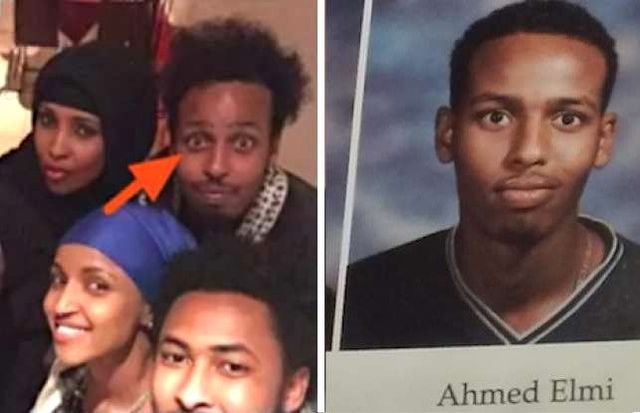 Minnesota Democrats who are angry and offended at Rep. Ilhan Omar for her string of comments about Jews and Israel are reportedly considering squelching her next nomination and running a different candidate in her place.
"There's definitely some buzz going around about it, but it's more a buzz of is anyone talking about finding someone to run against her than it is anyone saying they're going to run against her or contemplate it," State Sen. Ron Latz said.
"There's definitely talk about people wanting someone to run against her,"
But it seems that the latest scandal that broke out about Dems new rising star could be the end of Omar's career!
Sinclair reporter James Rosen confirmed Monday morning that authorities recently completed investigations into two complaints concerning campaign finance violations against Democrat Rep. Ilhan Omar the Daily Wire reports.
And wait until you find out what she was doing with her campaign funds. The Minnesota Campaign Finance Board is investigating Omar after Minnesota GOP State Rep. Steve Drazkowski filed two complaints alleging she spent nearly $6,000 in campaign funds for personal use, including payments to her divorce attorney, while she served in the Minnesota legislature, reported WJLA.
According to her limited bio on Wikipedia, Omar divorced her second husband Ahmed Nur Said Elmi in 2017. Ahmed Nur Said Elmi is reported to be her brother. The two were married on February 12, 2009.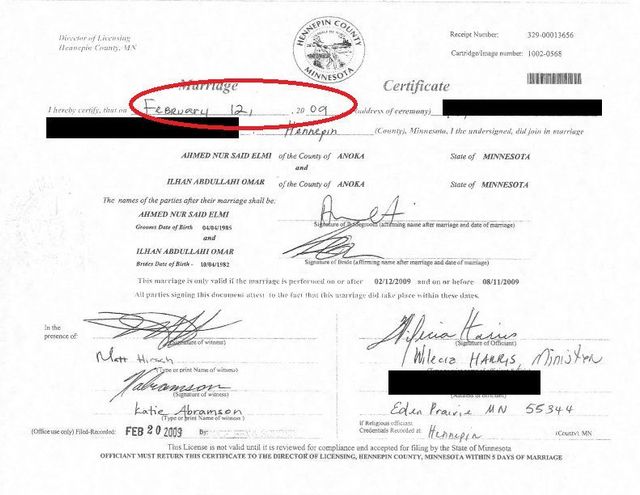 In 2017, Omar quietly petitioned family court for a default divorce, claiming she could not locate Elmi.
And now she is suspected of using campaign donations to pay for the divorce—from her brother.
Did the liberal media covered up the fact that Omar was married to her brother?
Power Line reported:
A reader has written us to point out that the Somali website Somalispot posted information last week suggesting Omar's involvement in marriage and immigration fraud. The post notes that Omar married Ahmed Hirsi in 2002. Hirsi is the father of Omar's three children. Omar is depicted with Hirsi and their children on Omar's campaign website here.
The post further notes that Omar married her brother Ahmed Nur Said Elmi in 2009, implying that the latter marriage assisted his entry into the United States. Her brother was a British citizen. "As soon as Ilhan Omar married him," the post continues, "he started university at her [a]lma mater North Dakota State University where he graduated in 2012. Shortly thereafter, he moved to Minneapolis where he was living in a public housing complex and was later evicted. He then returned to the United Kingdom where he now lives."
When Omar was questioned about the probe into the alleged finance violations on Thursday, she refused to respond. Earlier this year, the Democrat denied the alleged indiscretions, though the complaints were still unconfirmed to the public at the time.
Will this be the end of Ilhan Omar? We will have to wait and see!
---
Social media censorship is suppressing the truth about the dangers of globalism and brutal cultures infiltrating the west. Please share this article wherever you can. It is the only way we can work around their censorship and ensure people receive news about issues that Democrats and the mainstream media suppress.
Scroll down to leave a comment below.
Subscribe to Our Newsletter