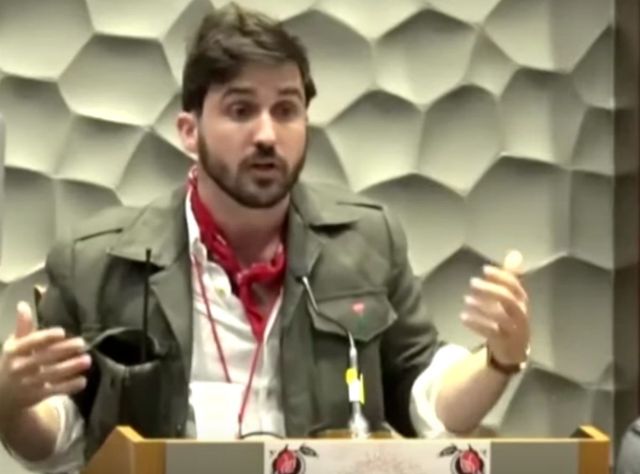 A Democratic Socialists of America convention erupted on Sunday as delegates repeatedly interrupted speakers and each other to launch formal complaints about "sensory overload" and the use of gendered pronouns.
The back-to-back moments of impassioned hypersensitivity at the gathering of the largest socialist organization in the United States led to bipartisan mockery from commentators, who compared the scene to something out of the sitcom "The Office" or the sketch comedy group Monty Python.
But not even the Monty Python couldn't write something this great, and it's totally NOT parody!!

Watch the video below:
How is that ideology sustainable comrade? Sensory overload? No wonder your supporters want free income. You certainly couldn't work in many industries where noise and external distractions are normal. Do you even go to the grocery store?

---
Social media censorship is suppressing the truth about the dangers of globalism and brutal cultures infiltrating the west. Please share this article wherever you can. It is the only way we can work around their censorship and ensure people receive news about issues that Democrats and the mainstream media suppress.
Scroll down to leave a comment below.
Subscribe to Our Newsletter