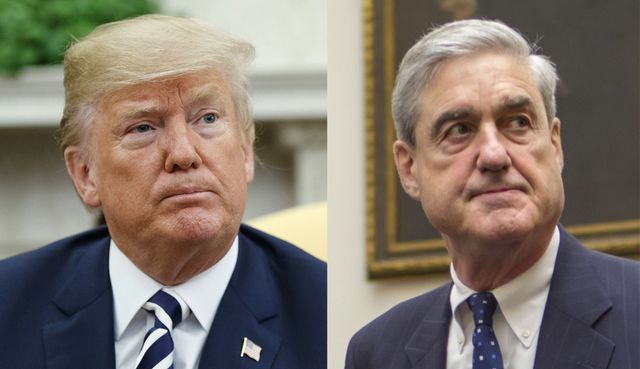 With Special Counsel Robert Mueller's Russia report now out in the open, attention is likely to return in coming weeks to the salacious and unverified anti-Trump dossier compiled by former British spy Christopher Steele — a dossier whose more sensational claims were not substantiated by Mueller's team.
Their "witch hunt" will never end, but that seems to be good news!
The Daily Caller reports:
President Donald Trump's campaign team raked in roughly $1 million from small donors after the Department of Justice released special counsel Robert Mueller's report on Russian interference, The New York Post reported Friday.
"The release of the full Mueller report directly led to the campaign raising more than $1 million," Trump campaign COO Michael Glassner told a reporter. "Relative to our recent daily average, the Mueller news drove a 250 percent increase in fundraising from grassroots donors."
Trump campaign's already pulled in a reported $30.3 million for the first quarter of 2019, a number roughly equal to the combined donations of Democratic presidential hopefuls Bernie Sanders and Kamala Harris, both of whom brought in $18.2 million and $12 million respectively.
The president ended the quarter with more than $40 million in the campaign account.
Sen. Bernie Sanders (I-Vt.) and Sen. Kamala Harris (D-Calif.) led the Democratic field in campaign donations, raising $18.2 million and $12 million respectively during the first quarter.
In the report released on April 18, special counsel Robert Mueller had concluded that there was no collusion between Trump or his campaign and Russian actors who sought to influence the 2016 presidential election.
Attorney General William Barr said that he and Deputy Attorney General Rod Rosenstein had concluded that there's no obstruction of justice,
---
Social media censorship is suppressing the truth about the dangers of globalism and brutal cultures infiltrating the west. Please share this article wherever you can. It is the only way we can work around their censorship and ensure people receive news about issues that Democrats and the mainstream media suppress.
Scroll down to leave a comment below.
Subscribe to Our Newsletter