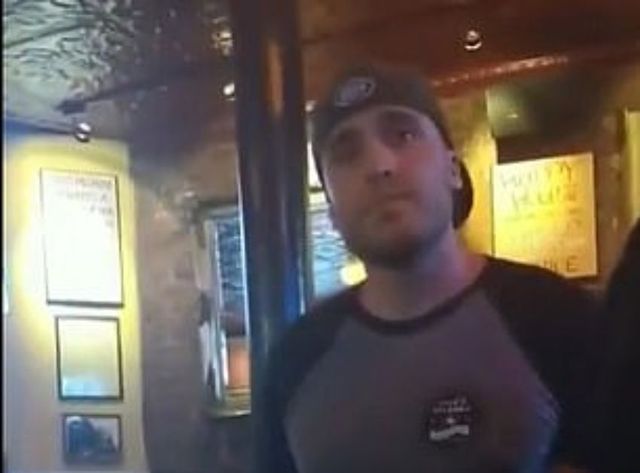 Trump supporter claims he was thrown out of a New York bar for wearing a MAGA-hat while eating his meal.
Former Marine Dion Cini, 50, was asked to leave Jake's Dilemma on the Upper West Side last Wednesday after consuming three beers and fish and chips.
Watch:
The restaurant decided to react and send some sort of apology but I am afraid that won't be enough:
We would like everyone to know that we strive to remain completely apolitical and welcome customers with all beliefs and affiliations with the same first-rate level of customer service.
Jake's Dilemma is not a place promoting any specific political ideology nor a place where we want anyone to feel unwelcome.
With all this in mind, we do fully acknowledge that one of our employees took it upon himself to wrongly promote his political views.
America needs to start fighting back the legal way!
The only way to break this kind of stupidity up is by slapping a lawsuit on people who discriminate against a person, this is still a free country and people have a right to vote and support whoever they want.
I believe that Maxine Waters of the cause of a lot of these attacks against Republicans and she should have a lawsuit filed against her as well.
The new terrorists in America are the Democrats.
---
Social media censorship is suppressing the truth about the dangers of globalism and brutal cultures infiltrating the west. Please share this article wherever you can. It is the only way we can work around their censorship and ensure people receive news about issues that Democrats and the mainstream media suppress.
Scroll down to leave a comment below.
Subscribe to Our Newsletter