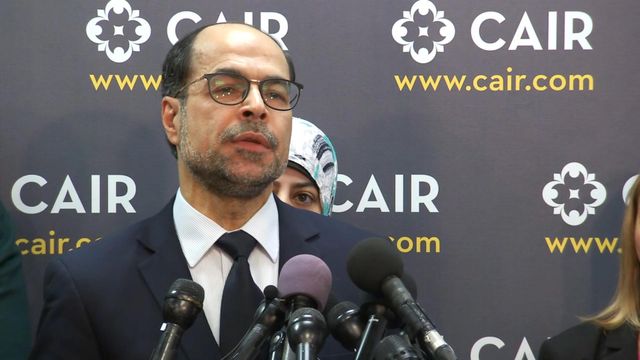 Council on American-Islamic Relations (CAIR) was trying to implement a pro-Islamic brainwashing scheme on public school children in San Diego, however parents sued the school district and put a stop to it.
CAIR, who was named by the government as co-conspirator of the largest terrorist funding case in US history, worked their way into influencing the the San Diego School District late 2016 and then in 2017 introduced their "Anti-Islamophobia Inistiative," as a vehicle to push their religion on Sand Diego school children.
As reported by the Middle East Forum:
The Council on American-Islamic Relation's (CAIR) ubiquitous presence in the San Diego Unified School District is over, thanks in part to the Middle East Forum.
A settlement in the federal lawsuit against the District, substantially funded by MEF, ends the District's "anti-Islamophobia initiative," which: (i) singled out Muslim students for special protections; and (ii) empowered Islamist CAIR to change the District's curriculum to portray Islam more favorably.
The District enacted its initiative in 2017 at the behest of CAIR, which claimed that "Islamophobia" was sweeping through schools after the November 2016 elections. According to the Freedom of Conscience Defense Fund – which brought the lawsuit on behalf of five San Diego families – CAIR activists were teaching schoolchildren "how to become allies to Muslim students" and conducting Islamic education workshops for teachers, among other inequities.
Under the terms of the court settlement:
"Educators should treat each religion with equal respect, with the time and attention spent discussing each religion being proportionate to its impact on history."
"Educational material on religious subjects must be neutral and may not be presented in a manner that promotes one religion over another."
"Educators or other staff sponsoring guest speakers at District events must ask them not to use their position or influence on students to forward their own religious, political, economic or social views and shall take active steps to neutralize whatever bias has been presented."
"Guest speakers from religious organizations are not permitted to present to students on religious topics."
[…]
Watch one of the parents address the School District about the matter in 2017:
👍Dad Christopher Wyrick,Finds Out School Is FORCING #Islam #ReligionBeliefs Down His Son's Throat!His #PATRIOTIC Reply Goes VIRAL!#BanSharia pic.twitter.com/8yKcFvOiRk

— TRUMP ANOMALY® (@ANOMALY1) May 4, 2017
This is a big victory since CAIR planned on using this as a pilot program to launch a propaganda assault on our children nationwide.
Now we can be certain schools will remain neutral in their treatment of various religions.
---
Social media censorship is suppressing the truth about the dangers of globalism and brutal cultures infiltrating the west. Please share this article wherever you can. It is the only way we can work around their censorship and ensure people receive news about issues that Democrats and the mainstream media suppress.
Scroll down to leave a comment below.
Subscribe to Our Newsletter