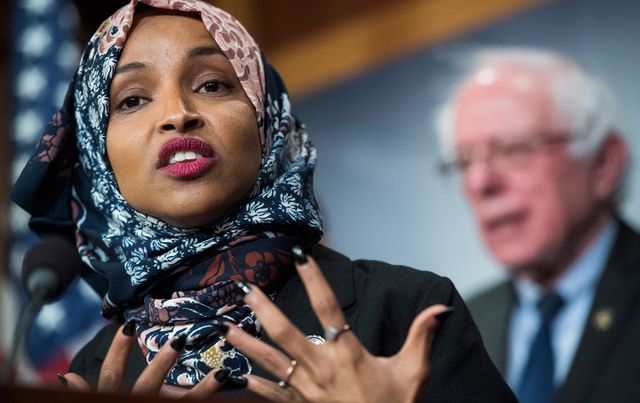 Democrat congressman Ilhan Omar contradicted herself in two tweets and called for defunding e Department of homeland security.
But before she did that she raged against the fact that some TSA workers did not yet receive their paychecks from the government shutdown.
Interesting because the Transportation Security Administration is a division of the DHS which, if she has her way, would not be funded.
"This is an outrage. I'm hearing from TSA workers back in Minnesota who STILL haven't received backpay after the shutdown.
"All workers affected by the shutdown—including contractors—deserve backpay!" she said.
Now she called for their agency to be defunded.
"When Democrats stood our ground last month, we proved that Individual 1 does not have the public support to ram his hateful wall through Congress.
"Let's stand firm: #Not1Dollar for DHS," she said in her tweet that followed her outrage over the TSA not being paid.
It is curious that any Congressperson would call to defund the agency that keeps Americans protected from terrorism.
These young Democrats are just too radical to be politicians in our country!
This is just too much and it got to stop!
---
Social media censorship is suppressing the truth about the dangers of globalism and brutal cultures infiltrating the west. Please share this article wherever you can. It is the only way we can work around their censorship and ensure people receive news about issues that Democrats and the mainstream media suppress.
Scroll down to leave a comment below.
Subscribe to Our Newsletter