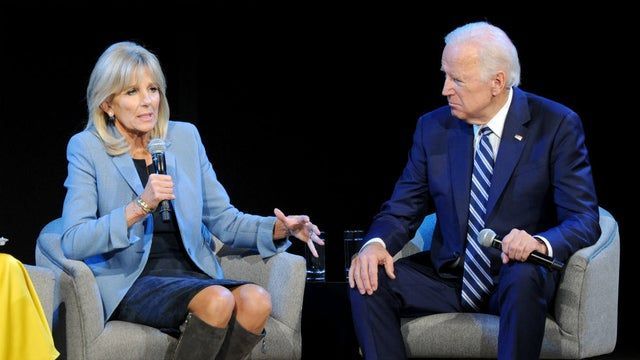 The former vice president, who is known for verbal gaffes, made stupid remarks to the Asian & Latino Coalition in Des Moines, Iowa last wewhere he was on a four-day campaign swing for the Democratic presidential nomination.
In perhaps the biggest gaffe of his campaign so far, former Vice President Joe Biden asserted that "poor kids are just as bright and just as talented as white kids," while speaking in Iowa last week.
His wife seems to be really similar to her husband.
Jill Biden told a New Hampshire crowd that while other Democratic presidential candidates "might be better" on the issues, the former vice president has the best chance to beat President Donald Trump.
"Your candidate might be better on, I don't know, health care, than Joe is, but you've got to look at who's going to win this election," Jill Biden said, according to The Washington Post. "And maybe you have to swallow a little bit and say, 'Okay, I personally like so and so better,' but your bottom line has to be that we have to beat Trump."
So the bottom line is go out and vote for Biden just to beat Trump it doesn't matter if he is not fit to be President.
---
Social media censorship is suppressing the truth about the dangers of globalism and brutal cultures infiltrating the west. Please share this article wherever you can. It is the only way we can work around their censorship and ensure people receive news about issues that Democrats and the mainstream media suppress.
Scroll down to leave a comment below.
Subscribe to Our Newsletter