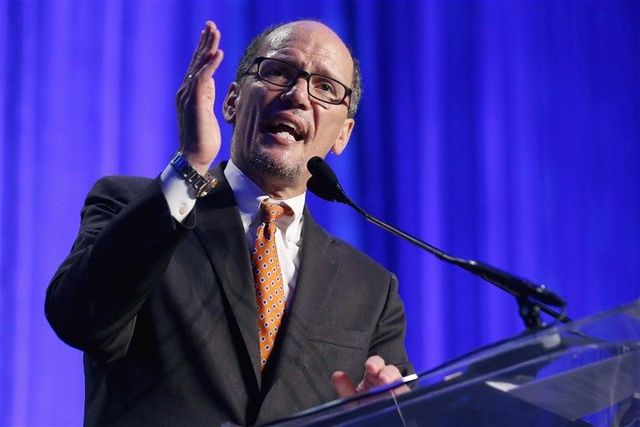 The Democrats will never let mass shootings go to waste.
They always call for our second amendment once tragedy happens.
Two mass shootings that killed 30 people in Texas and Ohio reverberated across the United States' political arena on Sunday as Democratic presidential candidates called for stricter gun laws and accused President Donald Trump of stoking racial tensions.
It seems that they are not just using these two tragedies to attack President Trump and the Second Amendment.
They also try to get more money from these horrible tragedies.
As the Washington Free Beacon reported former Democratic congresswoman Gabby Giffords sent a fundraising email on behalf of the Democratic National Committee on Monday afternoon, asking supporters to respond to the pair of deadly weekend shootings by making political contributions.
"I am asking you to have the courage to act today," the email reads. "Split a $10 donation between my organization dedicated to ending gun violence, Giffords PAC, and the Democratic National Committee today."
"Together, we have the power to prevent gun violence and save lives," it says.
The email's donation link directs to the ActBlue fundraising page paid for by the DNC. Contributions are automatically split evenly between the DNC and Giffords PAC.
"Chip in to stand with Democrats fighting to end gun violence," the fundraising page says.
Gun-rights advocates and other extremists act like every attempt to create sane and logical regulations on guns is a fascist assault on their freedom. But a quick look at other nations shows this to be untrue.
---
Social media censorship is suppressing the truth about the dangers of globalism and brutal cultures infiltrating the west. Please share this article wherever you can. It is the only way we can work around their censorship and ensure people receive news about issues that Democrats and the mainstream media suppress.
Scroll down to leave a comment below.
Subscribe to Our Newsletter