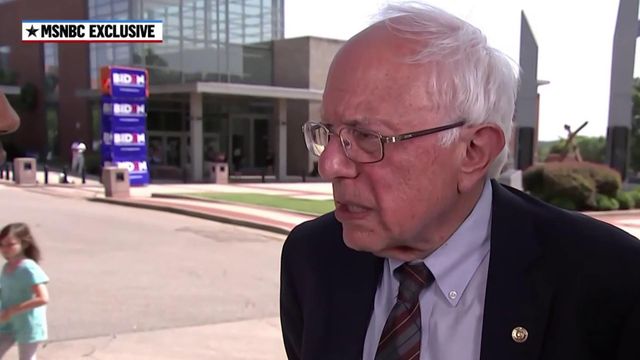 Bernie Sanders came with a huge revelation today!
He claims that the 2016 election was rigged and if given the chance he would have beaten Donald Trump in the Presidential race!
"No, some people say that if maybe that system was not rigged against me I would have won the nomination and defeated Donald Trump," Sanders said after Hunt asked his thoughts on whether or not he hurt Clinton's candidacy. "That's what some people say."
Sanders went on to say that he is a Democrat, although he has been outspoken about being for socialism throughout his campaign.
"Of course I'm a Democrat," Sanders said. "This is a democratic national convention – a Democratic primary here."
This is a huge change from the past when he claimed that he is a socialist!
WATCH:
You know I wonder if he would've won if he would've been the one going against Trump. He had a lot of support back then. Not so much anymore. He just seems old and tired. Nobody seems to have the stamina or the strength to go up against Trump.
Bernie Sanders was not even listed for real. Hillary's campaign bought him out and welcomed him to the famous 1% club with that beautiful new lakefront home.
Do you think that Bernie Sanders had a chance and what are his chances in 2020?
Scroll down to leave a comment below!
---
Social media censorship is suppressing the truth about the dangers of globalism and brutal cultures infiltrating the west. Please share this article wherever you can. It is the only way we can work around their censorship and ensure people receive news about issues that Democrats and the mainstream media suppress.
Scroll down to leave a comment below.
Subscribe to Our Newsletter