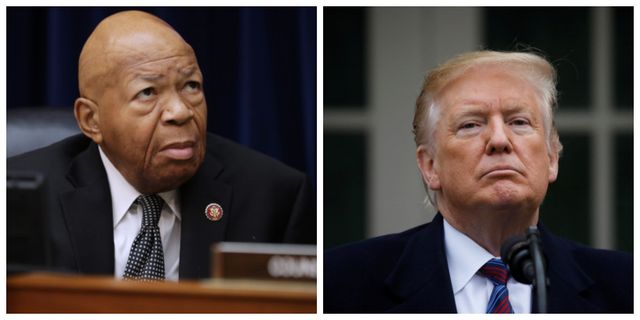 It's really strange how all of a sudden nobody is talking about Baltimore's problems.
The President is working to hold elected Democrats accountable for their own local problems and issues — urgent fixes are long overdue, but it seems when he tries to point what the Dems have done with their districts he is called a racist.
Instead of just trash talking Trump's supporters decided to react.
They organized a city-wide cleanup day.
Organizer Scott Presler and dozens of other Trump supporters, including Jack Posobiec, gathered for a trash clean up.
Well, it seems that Trump's supporters did more job than all local and federal employees.
Taxpayers have paid nearly $2 billion in federal aid to fund 30,000 public employees in Baltimore at local and federal levels, an audit shows.
Baltimore reportedly has 13,522 employees with a combined payroll that exceeds $821 million annually. The mayor's office paid $7 million in 2018 for the salaries of 111 employees and $1 million for public relations fees, according to investigation auditors at OpenTheBooks.com conducted.
Baltimore received $5.44 billion worth of federal aid in contracts, grants and other financial assistance for fiscal year 2018, according to USAspending.gov, Fox Baltimore reported Thursday.
Democratic Maryland Rep. Elijah Cummings' district received more than $9 billion in 2018 and more than $15 billion total between 2018 and 2019, according to the outlet.
Trump was met with a vociferous backlash after he said parts of Elijah Cummings' Baltimore district resembled a "rat and rodent-infested mess." But it seems that his actions did help the citizens of West Baltimore. At least now we know that there are money so that Baltimore can be cleaned up.
---
Social media censorship is suppressing the truth about the dangers of globalism and brutal cultures infiltrating the west. Please share this article wherever you can. It is the only way we can work around their censorship and ensure people receive news about issues that Democrats and the mainstream media suppress.
Scroll down to leave a comment below.
Subscribe to Our Newsletter