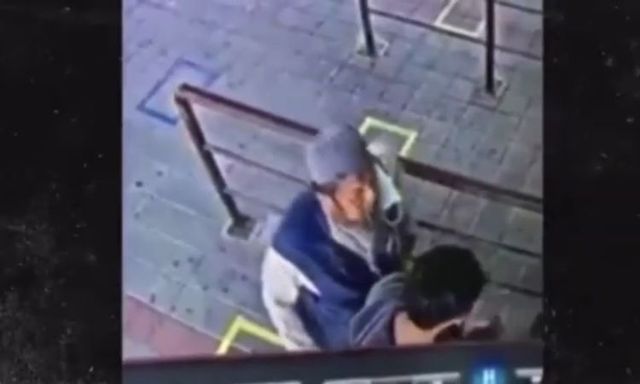 COVID-19-positive train passenger was seen in a video spitting on another traveler in Thailand on Tuesday before he dropped dead.
Anan Sahoh, 56, tested positive for the virus after he was discovered dead Tuesday on the train from Bangkok to the southern city of Narathiwat, Metro UK reported.
Surveillance video shows the disturbing interaction on a train platform in Bangkok … the patient walking up to another man in line to buy tickets and hocking a loogie right in his grill!
Video below:

He then passed a mandatory temperature check to board the train, where he was seen vomiting and coughing, the outlet reported.
Sahoh later fatally collapsed in front of a toilet when the train reached the Thap Sakae district station, the report said.
Medical personnel performed tests on him that confirmed he had been positive for COVID-19, the outlet reported.
Now, authorities in Thailand are on the hunt for the man who got the face full of spit, but so far he remains on the loose.
"We are now worried about a man that was spat at in the security camera footage," he said. "Initially, we coordinated with the railway police but they have not found him yet. We want to announce that if anyone knows him or if he has heard about the news, then he should please go to the hospital immediately."
---
Social media censorship is suppressing the truth about the dangers of globalism and brutal cultures infiltrating the west. Please share this article wherever you can. It is the only way we can work around their censorship and ensure people receive news about issues that Democrats and the mainstream media suppress.
Scroll down to leave a comment below.
Subscribe to Our Newsletter