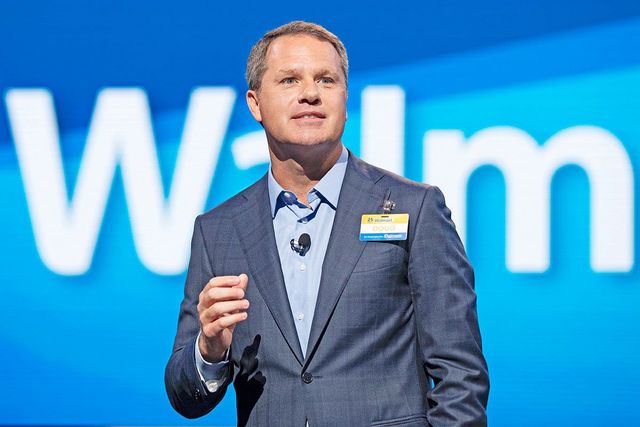 The retail giant has been at the center of a discussion on gun violence following the Aug. 3 mass shooting at an El Paso Walmart store and a shooting in Mississippi that killed two workers.
Twenty people have been killed and 26 injured in a mass shooting at a Walmart store in the Texas city of El Paso.
Governor Greg Abbott described it as "one of the most deadly days in the history of Texas".
Walmart stopped selling military-style rifles including AR-15s in 2015, and ceased selling handguns in every state but Alaska in the mid-1990s.
The retailer raised the age limit to 21 from 18 to buy a gun or ammunition in 2018 after the mass shooting at Marjory Stoneman Douglas High School in Parkland, Fla.
The chief executive officer of Walmart is now calling for a debate on banning assault weapons amid pressure for the retailer to stop selling firearms.
Doug McMillon made the comments Thursday in the retailer's quarterly earnings report, according to CBS.
"In the national conversation around gun safety, we're encouraged that broad support is emerging to strengthen background checks and to remove weapons from those who have been determined to pose an imminent danger," the prepared statement said. "The reauthorization of the assault weapons ban should be debated to determine its effectiveness in keeping weapons made for war out of the hands of mass murderers."
---
Social media censorship is suppressing the truth about the dangers of globalism and brutal cultures infiltrating the west. Please share this article wherever you can. It is the only way we can work around their censorship and ensure people receive news about issues that Democrats and the mainstream media suppress.
Scroll down to leave a comment below.
Subscribe to Our Newsletter