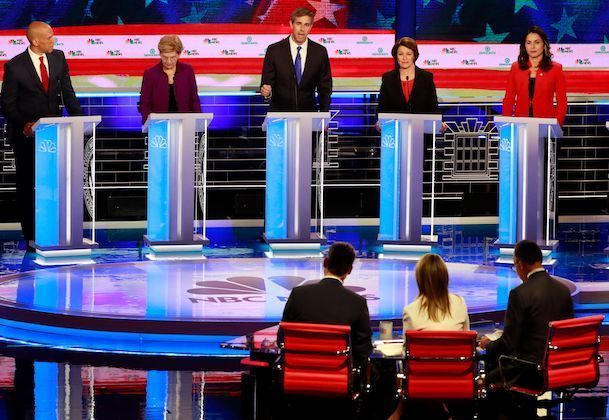 The already crowded field includes Sen. Kamala Harris (D-CA), Sen. Cory Booker (D-NJ), Rep. Tulsi Gabbard (D-HI), Sen. Elizabeth Warren (D-MA), Sen. Bernie Sanders (I-VT), Beto O'Rourke … feel tired yet? That's not even the entire pool of people.
But for the DNC it doesn't matter, in 2016 they rigged the primary against certain Bernie Sanders and this year accusations didn't stopped.
Rep. Tulsi Gabbard (D-Hawaii) says she may boycott the Democratic presidential debate next week, accusing the Democratic National Committee and media of "rigging" the primary contest against outsider candidates such as herself.
Gabbard pointed to what she described as "arbitrary" and nontransparent qualification requirements as evidence party leaders "are trying to hijack the entire election process."
The Hawaii Democrat, who has hit the qualification thresholds for Tuesday's debate in Ohio, said she'd decide in the coming days whether to participate.
"The 2016 Democratic Primary election was rigged by the DNC and their partners in the corporate media against Bernie Sanders," Gabbard said in a statement.
"In this 2020 election, the DNC and corporate media are rigging the election again, but this time against the American people in the early voting states of Iowa, New Hampshire, South Carolina, and Nevada."
Do you think that the DNC already know their candidate no matter the results?
---
Social media censorship is suppressing the truth about the dangers of globalism and brutal cultures infiltrating the west. Please share this article wherever you can. It is the only way we can work around their censorship and ensure people receive news about issues that Democrats and the mainstream media suppress.
Scroll down to leave a comment below.
Subscribe to Our Newsletter