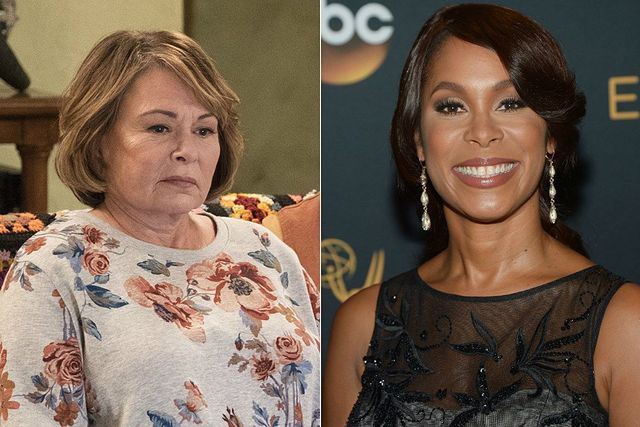 The first African-American woman to head a major Entertainment Network, Channing Dungey, is now out the door.
Dungey was president of ABC Entertainment and made the decision to cancel Roseanne Barr's show "Roseanne," because of a controversial tweet Roseanne made in regards to former Obama administration staffer Valerie Jarrett.
Dungey, cancelled the the show because she claimed "Roseanne's Twitter statement is abhorrent, repugnant and inconsistent with our values."
Roseanne explained later that she thought Valerie Jarrett was middle eastern and white and apologized for her tweet.
ABC then tried to resurrect "Roseanne," without Roseanne, last month under the title of "The Connors," with the Roseanne character having been written out of the show due to an accidental drug overdose.
The show opened with a respectable number of viewers, but went downhill from there.
[…]
Dungey, the first black woman in history to run a broadcast network, will probably be best remembered for her role in the Roseanne fiasco. She ordered the revival, which enjoyed a record-shattering first season, lifting ad rates and ratings for ABC at large in spring 2018. Then came Barr's controversial June tweet, after which Dungey took immediate action and canceled the No. 1 series on TV. At the time, sources suggested that she was most vocal and adamant about the decision internally. Externally, she became the public face of Barr's axing, earning headlines and accolades beyond Hollywood's reach.
Her decision to move forward with a Barr-less spinoff, The Conners, has not yielded the same ratings results. The series is pulling a comparatively modest 2.9 rating in the key demo — though that's only modest when you stack it up against Roseanne's boffo revival, which pulled nearly double the viewership with a 5.5 rating.
The latest shake-up comes as Walden, who exited her gig atop Fox broadcasting exactly one week earlier, prepares to take the helm at ABC. And it's hardly ideal. Despite some misfires (remember Marvel's Inhumans?), Dungey was trusted and well-liked by both her ABC team and the larger community, and having her in that chief seat during a complicated transition would have proved valuable to Walden and an already anxious staff. Walden and new Disney/ABC TV Group boss Peter Rice are said to have been involved in the choice of Freeform's Karey Burke as Dungey's replacement.
Burke inherits a broadcast network that is once again ranked last in the Big Four. Though ABC's ranking typically perks up in the second half of the traditional TV calendar, Dungey's fall ratings were pacing 19 percent below the 2017-18 season last November, and the audience is down by 12 percent. Yes, that's the overall broadcast trend — save Fox, lifted by its increasing lean on sports and the 2018 acquisition of Thursday Night Football — but it still stings. For the 2017-18 season, ABC wrapped the year in a three-way tie for second place, with ABC, CBS and Fox all distantly trailing a dominant NBC.
This last schedule of Channing's making, however, did include its share of freshman breakouts. Neither dramas A Million Little Things nor The Rookie are pulling Good Doctor numbers, but they've helped shore up several slots in the increasingly tricky schedule. Dungey's ABC tenure will most likely be remembered for the meteoric success and near-immediate implosion of Roseanne, but her knack for positioning multiple new dramas for long-running success will serve her well as she plots her next move.
---
Social media censorship is suppressing the truth about the dangers of globalism and brutal cultures infiltrating the west. Please share this article wherever you can. It is the only way we can work around their censorship and ensure people receive news about issues that Democrats and the mainstream media suppress.
Scroll down to leave a comment below.
Subscribe to Our Newsletter