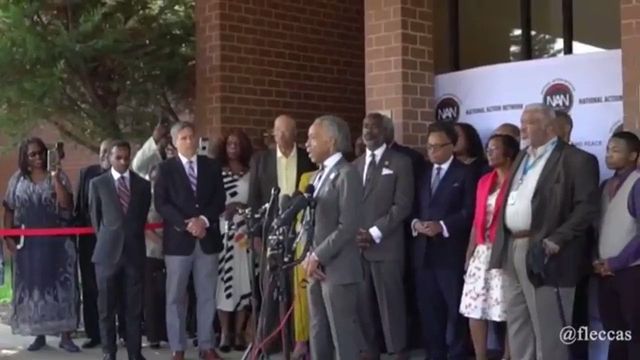 It's really strange how all of a sudden nobody is talking about Baltimore's problems.
Only Trump's supporters have done something about it as they organized a city-wide cleanup day.
Organizer Scott Presler and dozens of other Trump supporters, including Jack Posobiec, gathered for a trash clean up.
The Dems as usual used this situation to attack President Trump.
Al Sharpton was the latest Democrat that decided to defend the record of Democrat Rep. Elijah Cummings, but not all of the local residents are happy about it.
Several Baltimore residents were outraged over Sharpton's audacity and forced him to face the facts by boldly shouting out to him statements like, "You go back to New York! You bring that s*** to New York! You ain't do nothing for Baltimore! You a phony!" and "Our schools are failing us! Where are you when our schools are failing us? You're just a hustler."
Watch the video below:
Trump was met with a vociferous backlash after he said parts of Elijah Cummings' Baltimore district resembled a "rat and rodent-infested mess." But it seems that his actions did help the citizens of West Baltimore.
---
Social media censorship is suppressing the truth about the dangers of globalism and brutal cultures infiltrating the west. Please share this article wherever you can. It is the only way we can work around their censorship and ensure people receive news about issues that Democrats and the mainstream media suppress.
Scroll down to leave a comment below.
Subscribe to Our Newsletter