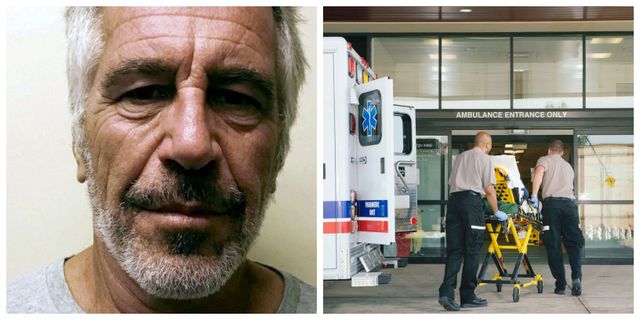 Even before his first suspected suicide try last month, Jeffrey Epstein was perhaps the most high-profile inmate in the federal jail system: A politically connected financier accused of sexually abusing dozens of underage girls. He was, by all accounts, the kind of inmate that should have been under the closest possible supervision.
Instead, Epstein was taken off suicide watch in the days before he took his own life, officials told NBC News, a decision that baffled former wardens and veterans of the federal prison system.
The New York City medical examiner's office said Sunday that it had completed an autopsy of the financier and accused sex trafficker Jeffrey Epstein but that it needed more information before determining the cause of death.
Today the Washington Post reported that Jeffrey Epstein's autopsy found that the multimillionaire had multiple broken bones in his neck.
The newspaper, citing two unnamed sources with knowledge of the autopsy results, said Epstein's injuries included a broken hyoid bone. 
The president of the National Association of Medical Examiners told The Post that pathologists who find a broken hyoid typically conduct further investigation.
Jonathan L. Arden, who The Post cautioned was speaking in generalities and had no involvement in the Epstein autopsy, said the issues to be investigated include the location of the noose, how narrow it is, and whether the hanging involved a significant drop.
"If, hypothetically, the hyoid bone is broken, that would generally raise questions about strangulation, but it is not definitive and does not exclude suicidal hanging," he said, adding that the hyoid in older persons has hardened into a u-shape that can break more easily.
But the cause of his death was listed as pending and other officials have avoided directly calling Epstein's death a suicide. For example, Attorney General William P. Barr called it an "apparent suicide."

---
Social media censorship is suppressing the truth about the dangers of globalism and brutal cultures infiltrating the west. Please share this article wherever you can. It is the only way we can work around their censorship and ensure people receive news about issues that Democrats and the mainstream media suppress.
Scroll down to leave a comment below.
Subscribe to Our Newsletter