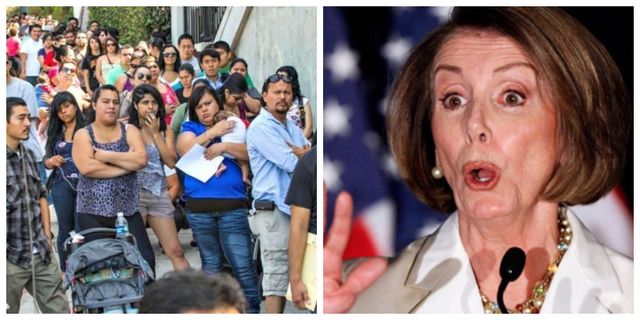 "We are prepared to open up the political process and let all of the people come in," Rep. John Lewis, a Georgia Democrat and hero of the civil rights movement, told colleagues as he led opposition to the GOP measure.
The 228-197 vote came as part of a broader debate on Democrats' major legislative priority this year, HR 1, the "For the People Act," which includes historic expansions of voter registration and access, as well as a major rewrite of campaign finance laws.
The measure would have had no practical effect even if it had passed. Illegal immigrants — and indeed noncitizens as a whole — are not legally able to participate in federal elections.
But Republicans had hoped to send a message to localities such as San Francisco, where noncitizens are now allowed to vote in school board elections. [excerpt via Washington Times]
UPDATE:
From Snopes:
In reality, the House bill known as H.R. 1 would not legally allow non-citizens to vote in the United States. The legislation included a raft of measures intended to prevent foreign interference in elections, reform campaign finance and enhance the protection of voting rights, among other measures. So it is false to claim that the Democrat House majority, in passing H.R. 1, had voted in favor of electoral rights for immigrants, whether documented or undocumented.
The vote described by the Washington Times was actually on a motion associated with H.R. 1, not a vote on the full bill itself, known as the "For the People Act." What follows is a discussion of that motion.
---
Social media censorship is suppressing the truth about the dangers of globalism and brutal cultures infiltrating the west. Please share this article wherever you can. It is the only way we can work around their censorship and ensure people receive news about issues that Democrats and the mainstream media suppress.
Scroll down to leave a comment below.
Subscribe to Our Newsletter