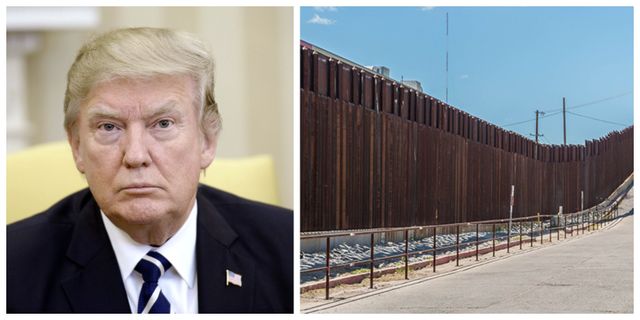 Trump has declared National Emergency last month the decision has been reached so that the president can use executive powers to divert billions toward construction of a wall.
He will use the $1.4 billion from the spending package that he intends on signing towards the wall but he stated it is not enough.
The liberal Left continue to push their radical agenda against American values and attack President Trump.
They tried to end the National Emergency but they failed!
Democrats and recalcitrant Republicans voted to end the Trump national emergency but ultimately failed to override Trump's veto of H.R. Res. 46. The bill failed 248-181, featuring strong Democrat support for the bill; however, some Republicans voted again for the Democrat bill.
Fourteen Republicans voted with Democrats on Tuesday once more to end President Donald Trump's national emergency on the border wall.
Here are their names:
Rep. Justin Amash (R-MI)
Rep. Brian Fitzpatrick (R-PA)
Rep. Jamie Herrera Butler (R-WA)
Rep. Will Hurd (R-TX)
Rep. Dusty Johnson (R-SD)
Rep. Thomas Massie (R-KY)
Rep. Cathy McMorris Rodgers (R-WA)
Rep. Francis Rooney (R-FL)
Rep. Jim Sensenbrenner (R-WI)
Rep. Elise Stefanik (R-NY)
Rep. Fred Upton (R-MI)
Rep. Greg Walden (R-OR)
Rep. Mike Gallagher (R-WI)
Rep. John Katko (R-NY).
Guess who's not winning in 2020, those dirty Congress Republicans. Siding with Democrats as mothers mourn the loss of their sons and daughters to illegals.
So disappointing!
All the more reason Trump needs to separate Campaign Funds. Romney's niece wants all Trump donations to be split with Cowards such as these and several in the Senate. Let them get their own funds to be Democrats in sheep's clothing. I refuse to support any RINO with my time or money.
---
Social media censorship is suppressing the truth about the dangers of globalism and brutal cultures infiltrating the west. Please share this article wherever you can. It is the only way we can work around their censorship and ensure people receive news about issues that Democrats and the mainstream media suppress.
Scroll down to leave a comment below.
Subscribe to Our Newsletter