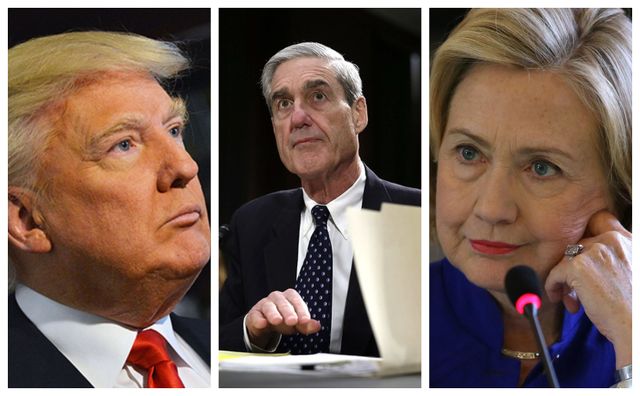 The Mueller report is a 400+ page excuse for wasting the time, money and nerves of hundreds of millions of people in a nakedly partisan campaign to undermine a sitting president. … It follows in the footsteps of the Clinton campaign's Steele dossier, right down to a search for the 'pee tape' that never existed outside the perverted fantasies of Clintonworld and its creepy power couple.
"It should never have existed. And the only item meriting an investigation is that very investigation."
That's what most of us think!
But Trump's opponent has a different opinion on what should we do when it comes to Trump!
Mueller documented a serious crime against all Americans according to Hillary Clinton.
She writes in an op-ed for the Washington Post on how should Americans respond.
Our election was corrupted, our sovereignty and security violated.
Mueller documented a serious crime against all Americans Clinton said!
She continued by saying that she is not the right person to share pieces of advice but she will do it anyway!
She continued by saying that the solution is either immediate impeachment or nothing!
My first thought after reading her op-ed was: is this a parody? What a freaking joke. Hillary Clinton faced a criminal investigation, lied repeatedly about it, set up a private server to avoid scrutiny, used BleachBit to permanently destroy emails, and her team destroyed phones with hammers.
And I stand by my first thought.
So she decided to attack President Trump, the man who in his time in charge had to fight Deep State RINOS and Democrats and still manage to bring us a lot of positive changes!
She needs to go back into the cave she went in after the 2016 election!
---
Social media censorship is suppressing the truth about the dangers of globalism and brutal cultures infiltrating the west. Please share this article wherever you can. It is the only way we can work around their censorship and ensure people receive news about issues that Democrats and the mainstream media suppress.
Scroll down to leave a comment below.
Subscribe to Our Newsletter