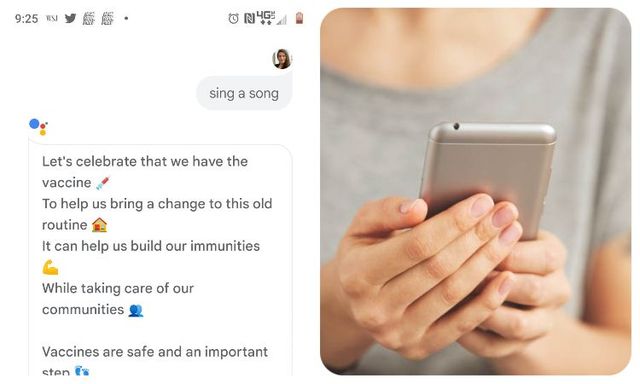 Apparently, if you have an android and ask it to sing a song, it sings a creepy vaccine song.
When the option was first introduced back in May you had to say "sing the vaccine song,"
Now you can listen to the song yourself by only asking Google Assistant to "sing a song,"  we also have records from people doing it.
Take a listen.
Videos below:
I thought this was a joke!!! THIS IS REAL 😲 pic.twitter.com/H5FGuQB1eP

— 🇻🇦Bug Hall is "The Unvaccinated" 🌱 (@Bug_Hall) December 10, 2021
A popular Twitter account the Lbs Of Tik Tok decided to ask the same question and the replies show that this is real and it can also sing the song while your screen is locked:
Keep getting messages about this. Apparently if you have an android and ask it to sing a song, it sings a creepy vaccine song. Anyone wanna try it and post a video?

— Libs of Tik Tok (@libsoftiktok) December 10, 2021
— Brandon (@37BJD) December 10, 2021
— John Gibbon's #1 Fan (@yaboi9892) December 10, 2021
— Jonathan Shumate (@JShumate1927) December 10, 2021
OMG! Your video triggered my Google Device and it started playing right along with yours.

Fucking A, where can I get off this ride? This is madness! 🤡🌎

— Not Banned Yet 🇺🇸 (@NotoriousReee) December 10, 2021
I'm vaxxed and boostered, but have to admit — this inspires extreme suspicion.

It's almost like they are confessing that the whole thing is a scam.

— cybersecurity (@CyberSecurity__) December 10, 2021

The music got a fun beat with a kind of creepy-sounding snare. I'd also call the synths "tastefully restrained." Assistant will also, I discovered, sing the song in either a male- or female-sounding voice, depending on your settings. The range!
Unfortunately, the lyrics aren't great. If you're not able to listen, here's a sample: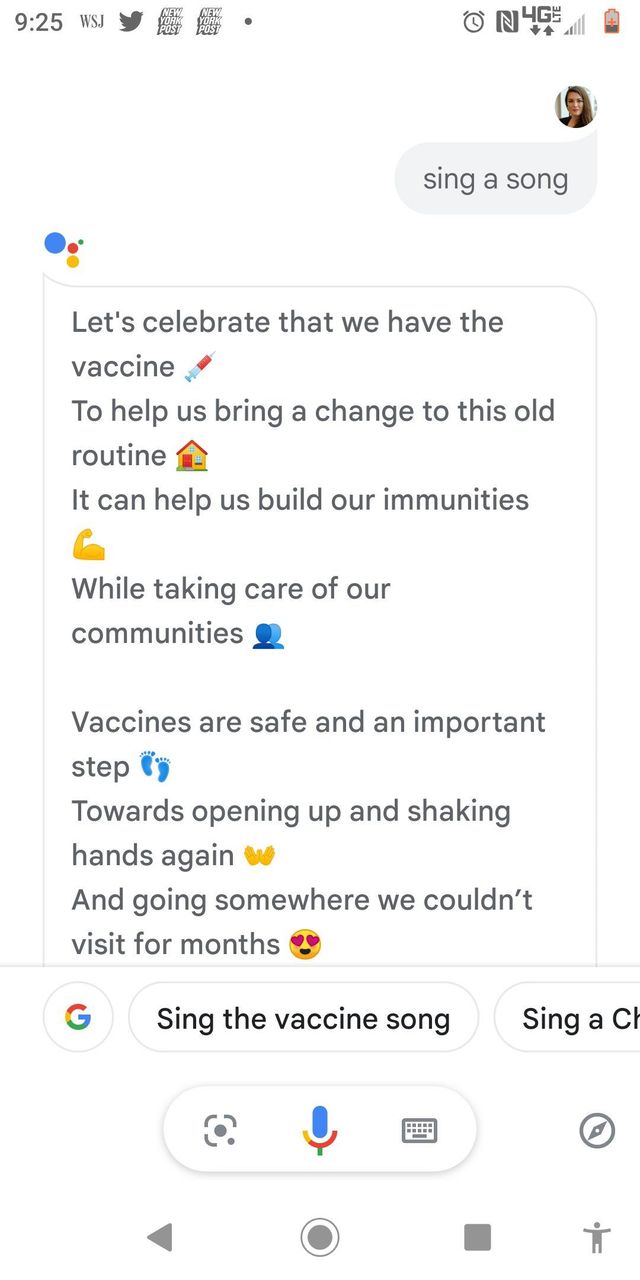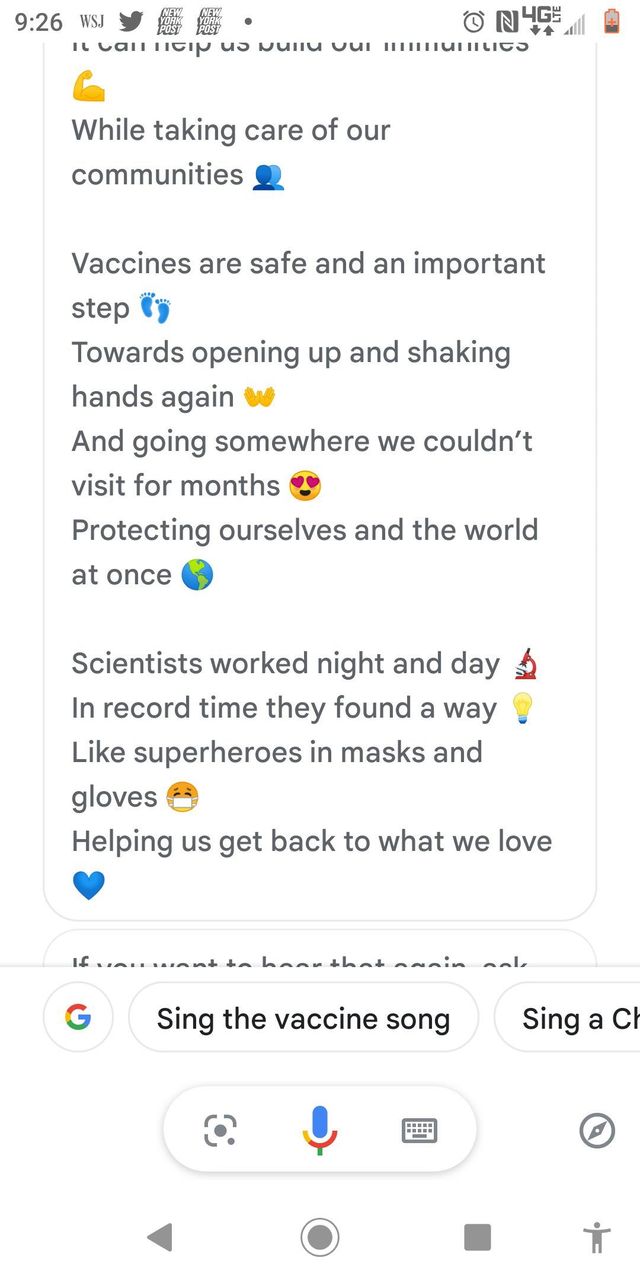 The feature is said to work with Google Assistant on smartphones and Home/Nest speakers as first spotted by Android Police. Users can just say, "Hey Google, sing a song" to hear the song. Users can also get the Assistant to sing the song in a male or female singer's voice depending on their settings. The lyrics are said to give credit to the scientists, who worked on developing the vaccine, as well as the frontline workers. Though the lyrics do not seem to be anything to write home about.
---
Social media censorship is suppressing the truth about the dangers of globalism and brutal cultures infiltrating the west. Please share this article wherever you can. It is the only way we can work around their censorship and ensure people receive news about issues that Democrats and the mainstream media suppress.
Scroll down to leave a comment below.
Subscribe to Our Newsletter