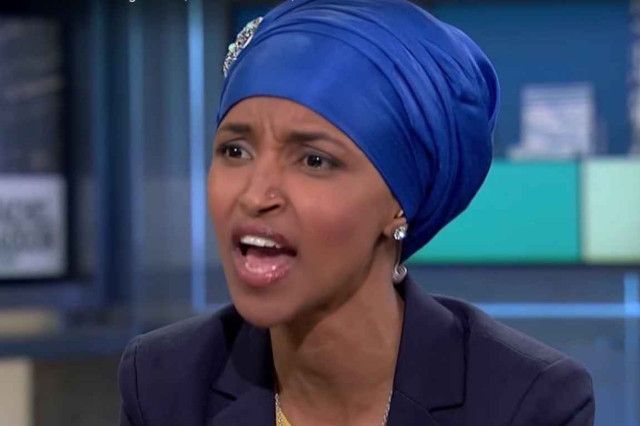 Ilhan Omar might be a hero for the far-left but rest of the country is not supporting her.
Alabama Republican Party passed a resolution calling for Alabama's congressional delegation to seek the expulsion of their colleague Rep. Ilhan Omar (D-MN).
The resolution was introduced by State Rep. Tommy Hanes (R-Bryant).
He later took the floor to address the rest of the party members:
"It's just simply asking this body to ask the U.S. delegation, the Alabama delegation in Washington, D.C. to start proceedings to unseat Ilhan Omar, congresswoman from Minnesota," Hanes said. "This woman is continuously spewing anti-American rhetoric, anti-Semitism. She is un-American. She came from a war-torn country in Somalia to seek protection under Lady Liberty's hand."
"Folks, she constantly talks about the U.S. military – I put the U.S. military here," he continued, raising his right arm. "If it weren't for the U.S. military, we wouldn't be here today. I put them here, and she continuously talks down on our veterans. Folks, she continuously talks about one of our most faithful and loyal allies, which is Israel."
"Let Alabama be first and let's see how many other states follow," Hanes added.
Rep. Ilhan Omar (D-Minn.) fired back at a vote from the Republican party of Alabama to unseat her from Congress via a tweet referencing sexual harassment allegations against a former candidate.
"Sorry, @ALGOPHQ, but this is a representative democracy," Omar responded. "I was elected with 78% of the vote by the people of Minnesota's 5th District, not the Alabama Republican Party." If you want to clean up politics, maybe don't nominate an accused child molester as your Senate candidate?
---
Social media censorship is suppressing the truth about the dangers of globalism and brutal cultures infiltrating the west. Please share this article wherever you can. It is the only way we can work around their censorship and ensure people receive news about issues that Democrats and the mainstream media suppress.
Scroll down to leave a comment below.
Subscribe to Our Newsletter