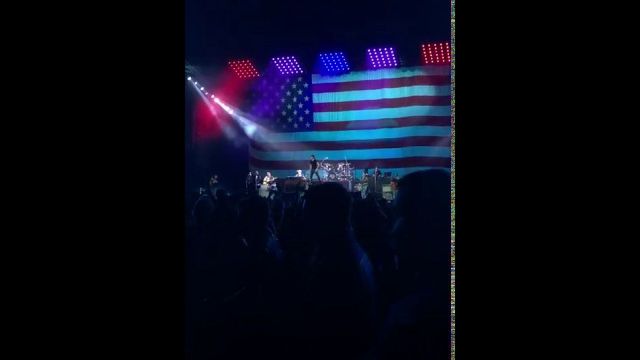 Everybody knows that Colin Kaepernick's polarizing decision to protest the national anthem was a stupid thing to do! Honoring and respect the flag of our nation is also paying respect for those who paid the ultimate sacrifice to keep of the nation safe and free.
Now for all the overpaid players that feel they have contributed to our nation by playing football need a reality check, you have only served your ego! If you want to disrespect the flag, our nation, our vets and military members and football fans, we really don't want to see you play! To get the respect you have to give respect, common sense!
It's good that we have celebrities like Kid Rock who is here to teach the whiny protesters a good lesson!
After teasing his candidacy by selling yard signs, Kid Rock has denied that he will be running for U.S. Senate.
Below we have a story that happened two years ago but it's still relevant today as Kid Rock teach a lesson everyone including Kaepernick and his supporters in Nike.
VIA Daily Caller:
Musician Kid Rock didn't mince words about his feelings towards Colin Kaepernick during a recent concert.
Rock, real name Robert Ritchie, was performing at the Iowa state fair over the weekend, and dropped a little bit of his opinion during his performance of "Born Free."
"Football's about ready to start," he said. "You know what? F*ck Colin Kaepernick," Rock told the audience, according to the Des Moines Register.
Watch the video below:
I've been to a Kid Rock concert, and it's probably a safe assumption 99 percent of people in attendance are not fans of people like Kaepernick, who chose to disrespect the national anthem.
Rock is also a smart dude and knows the audience of the flyover states largely agrees with his conservative and libertarian worldview.
Editor's Note: This particular story was popular at the time it originally made the news and is circulating again a second time for the important and applicable message that's relevant today.
---
Social media censorship is suppressing the truth about the dangers of globalism and brutal cultures infiltrating the west. Please share this article wherever you can. It is the only way we can work around their censorship and ensure people receive news about issues that Democrats and the mainstream media suppress.
Scroll down to leave a comment below.
Subscribe to Our Newsletter