Melania Trump is the most beautiful and classy First lady we've ever had.
I am so proud of the way she represents America.
But we also can't forget that she is a fashion icon too, and that's something we haven't got since Jackie Kennedy!
Melania Trump was looking great once again as she steps out of the plane in Morristown New Jersey ahead of a trip back to Washington, D.C.
The first lady looked just as gorgeous as ever in the short-sleeve, light-colored number that went down past her knees.
She completed the fun summer look with loose hair, a cream-colored belt, and taupe-colored high heels.
Photos below: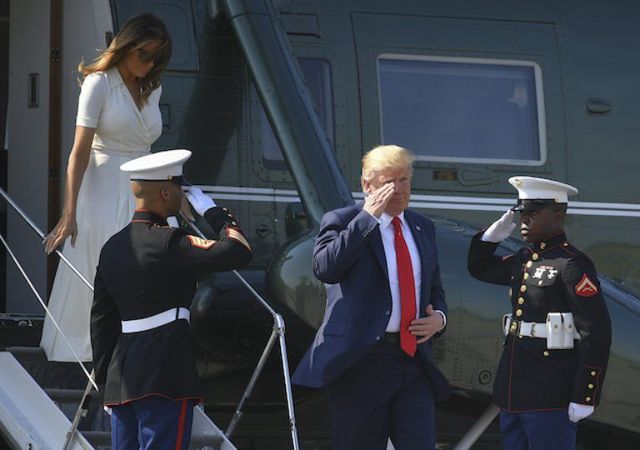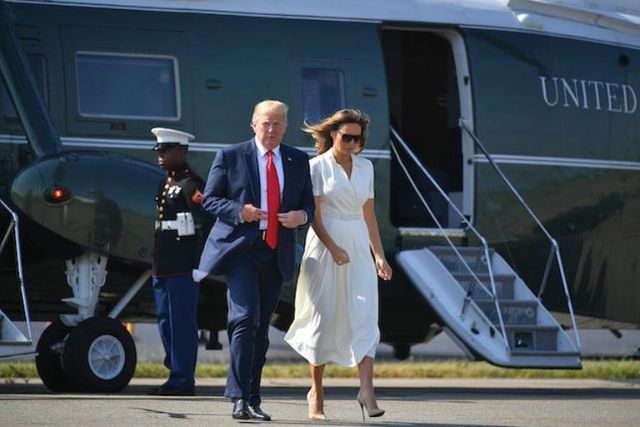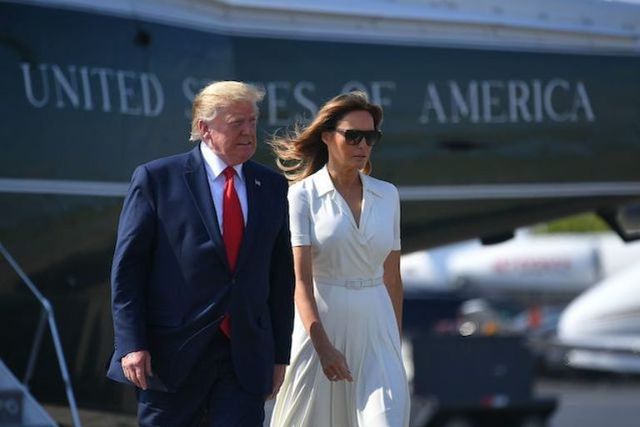 I love her outfits !!! She did not need those clothes designers who refused to dress her
Are you proud of Melania?
Scroll down to leave a comment below.
---
Social media censorship is suppressing the truth about the dangers of globalism and brutal cultures infiltrating the west. Please share this article wherever you can. It is the only way we can work around their censorship and ensure people receive news about issues that Democrats and the mainstream media suppress.
Scroll down to leave a comment below.
Subscribe to Our Newsletter