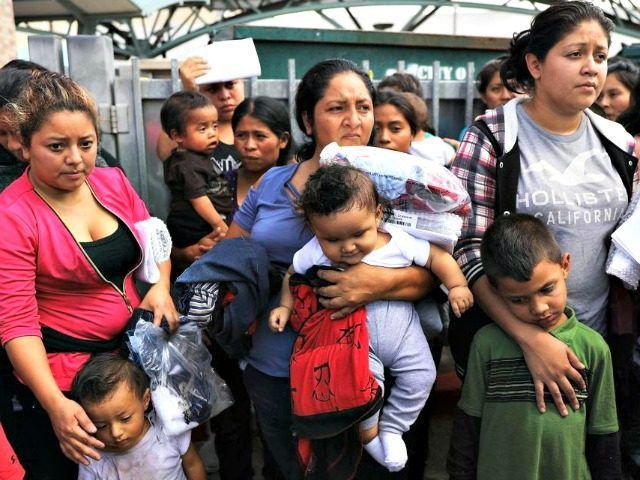 The cruel reality at our southern border is confirmed!
Even if liberals constantly try to attack President Trump about the whole situation on the Mexico border we can all tell that the Dems are the one that should take the blame for allowing open borders!
Now we have a new report where Mexico confirms that illegals are trying to buy children to cross the border!
The Seattle Times reports that Tijuana law enforcement authorities are "warning migrant mothers to keep their children close by and supervised, after reports of men offering to purchase migrant children in order to cross." The Seattle Times quoted one woman from Honduras confessing, "I can't go to work because I can't take my eyes off my boys," adding that the men have offered roughly $350 to buy children at the Iglesia Embajadores de Jesus shelter in Tijuana. She concluded, "They want to rob our kids so they can cross into the United States."
Pastor Gustavo Banda, who supervises the Iglesia Embajadores de Jesus shelter and secures the shelter with a chain lock, stated, "These are cases of desperation. Of course, the women have not accepted any of these offers, but clearly, this is a huge concern because of the danger to the children."
U.S. border authorities claimed that some illegal immigrants are using children who aren't theirs to try to enter the United States.
Now we have a confirmation from Mexican authorities!
Make no mistake, this humanitarian crisis is on the hands of the Democrats.
If there was a border wall and no legal loopholes for illegals to exploit children then the incentive would vanish.
---
Social media censorship is suppressing the truth about the dangers of globalism and brutal cultures infiltrating the west. Please share this article wherever you can. It is the only way we can work around their censorship and ensure people receive news about issues that Democrats and the mainstream media suppress.
Scroll down to leave a comment below.
Subscribe to Our Newsletter