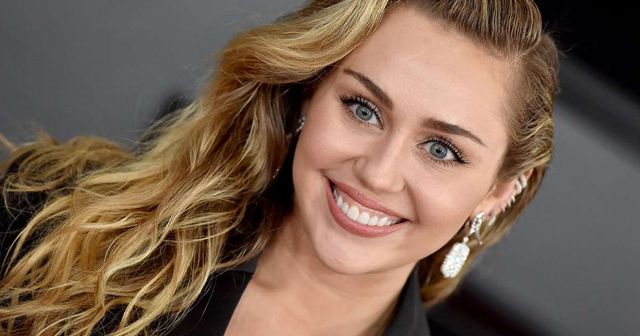 Miley Cyrus has lived her life fairly loud and clear. The singer who was recognized for taking part in Hannah Montana. Determined to get out of that pores and skin "as soon as she had intercourse". For the reason that entire predicament appeared ridiculous to her.
It's safe to say Miley Cyrus isn't afraid to speak her mind, and her new cover interview with ELLE magazine isn't any different.
The 26-year-old pop star explained she doesn't want to bring another person into this "piece-of-s–t" planet if things don't change.
In fact, she compared the world's treatment of the earth to the way they treat women.
"When [Mother Earth] is angry, don't f*** with her," Cyrus warned. "That's the way I feel women are like right now. The earth is angry."
"We've been doing the same thing to the earth that we do to women," she insisted. "We just take and take and expect it to keep producing. And it's exhausted. It can't produce. We're getting handed a piece of s**t planet, and I refuse to hand that down to my child. Until I feel like my kid would live on an earth with fish in the water, I'm not bringing in another person to deal with that."
"We don't want to reproduce because we know that the earth can't handle it," she added.
But she also took the opportunity to open up about one aspect of her life she usually keeps pretty private — her marriage to Liam Hemsworth.
She admitted that she thinks people find it "very confusing" that she's married, saying her relationship with Liam is so "complex and modern" that she doesn't think people would "get it" if they were more open about it.
"I think it's very confusing to people that I'm married," she reasoned. "But my relationship is unique. And I don't know that I would ever publicly allow people in there because it's so complex, and modern, and new that I don't think we're in a place where people would get it."
"I mean, do people really think that I'm at home in a f***ing apron cooking dinner?" Cyrus added. "I'm in a hetero relationship, but I still am very sexually attracted to women. People become vegetarian for health reasons, but bacon is still f***ing good, and I know that. I made a partner decision. This is the person I feel has my back the most. I definitely don't fit into a stereotypical wife role. I don't even like that word."
What do you think about her latest statement?
---
Social media censorship is suppressing the truth about the dangers of globalism and brutal cultures infiltrating the west. Please share this article wherever you can. It is the only way we can work around their censorship and ensure people receive news about issues that Democrats and the mainstream media suppress.
Scroll down to leave a comment below.
Subscribe to Our Newsletter