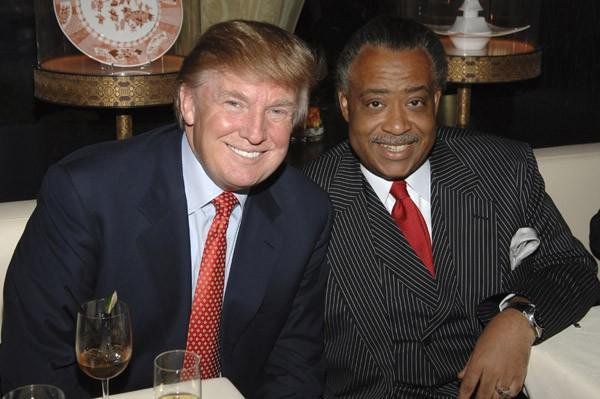 On Saturday President Trump correctly blamed Cummings for the state of his district which is in disarray and crime ridden.
"Rep, Elijah Cummings has been a brutal bully, shouting and screaming at the great men & women of Border Patrol about conditions at the Southern Border, when actually his Baltimore district is FAR WORSE and more dangerous.
Nancy Pelosi tried to defend Cummings and attacked President Trump labeling his attacks as racists.
He responded to Nancy by tweeting:
"Speaking of failing badly, has anyone seen what is happening to Nancy Pelosi's district in San Francisco. It is not even recognizable lately. Something must be done before it is too late."
"The Dems should stop wasting time on the Witch Hunt Hoax and start focusing on our country!" he added.
Today he decided to respond to Al Sharpton by exposing him as conman.
As a reminder Sharpton has previously criticized Trump over some of the president's comments regarding race and questioned a visit Trump made earlier this year to the Martin Luther King Jr. Memorial in Washington, D.C., publicly asking why it was made in "secret."

Trump tweeted today "I have known Al for 25 years. Went to fights with him & Don King, always got along well. He 'loved Trump!' He would ask me for favors often," Trump tweeted in response to a post from Sharpton indicating he was traveling to Baltimore.
"Al is a con man, a troublemaker, always looking for a score. Just doing his thing. Must have intimidated Comcast/NBC," he added. "Hates Whites & Cops!"
"Al Sharpton would always ask me to go to his events. He would say, 'it's a personal favor to me.' Seldom, but sometimes, I would go. It was fine. He came to my office in T.T. during the presidential campaign to apologize for the way he was talking about me. Just a conman at work!" Trump added in a subsequent tweet.

What do you think about Trump's morning attack?
---
Social media censorship is suppressing the truth about the dangers of globalism and brutal cultures infiltrating the west. Please share this article wherever you can. It is the only way we can work around their censorship and ensure people receive news about issues that Democrats and the mainstream media suppress.
Scroll down to leave a comment below.
Subscribe to Our Newsletter