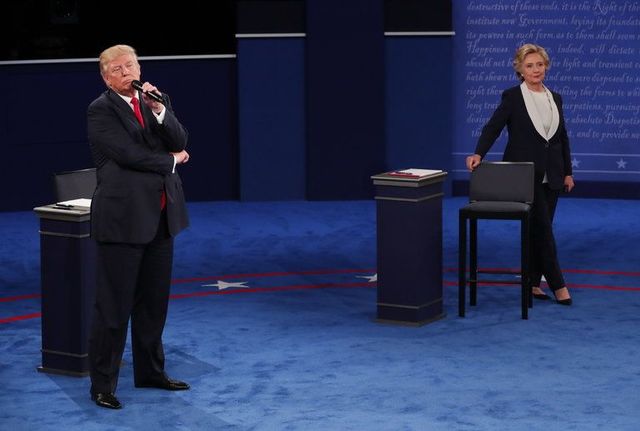 Hillary Clinton told a PBS reporter that she could win against President Trump in a 2020 rematch after he mockingly urged her to run again.
"I think that Crooked Hillary Clinton should enter the race to try and steal it away from Uber Left Elizabeth Warren," Trump said Tuesday on Twitter. "Only one condition. The Crooked one must explain all of her high crimes and misdemeanors including how & why she deleted 33,000 Emails AFTER getting 'C' Subpoena!"
"Don't tempt me. Do your job," Clinton said in response to the tweet.
It seems that the Twitter war is not over as Trump attacked Hillary again this morning by re-tweeting Donald Trump Jr. debate video from 2016 and asked Hillary to run again in 2020.
Clinton's tweet Tuesday comes months after she told CNN affiliate News 12 Westchester in March that she would not run for president again in 2020."I'm not running, but I'm going to keep on working and speaking and standing up for what I believe," she said at the time. "I want to be sure that people understand I'm going to keep speaking out. I'm not going anywhere."
---
Social media censorship is suppressing the truth about the dangers of globalism and brutal cultures infiltrating the west. Please share this article wherever you can. It is the only way we can work around their censorship and ensure people receive news about issues that Democrats and the mainstream media suppress.
Scroll down to leave a comment below.
Subscribe to Our Newsletter