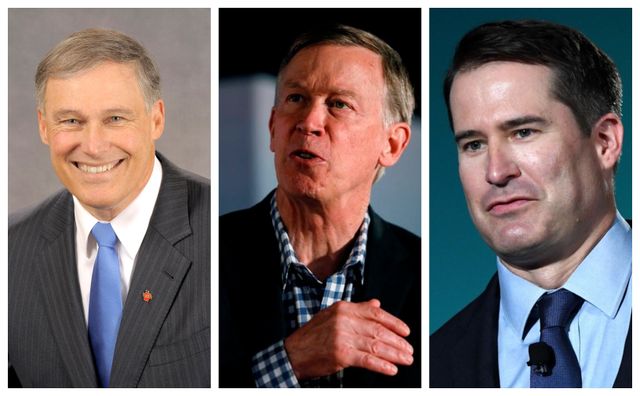 There's nobody in the democrat socialist group that have any chance of beating our successful President Donald J Trump in 2020!
When we see his possible opponents we can realize that it will be a landslide!
It is not the party of JFK anymore. I cannot imagine what our country would be like if one of them that is currently running for the position was in power.
The list of possible opponents becomes thinner by the day.
The Daily Caller reported that Democratic presidential candidate Seth Moulton announced he will drop out of the presidential race Friday.
Moulton is the third Democrat to drop out of the presidential race within eight days, following former presidential candidates Jay Inslee and John Hickenlooper.
I'm fairly certain most of these people just did this to gather money & name recognition so they can go back and take over local elections.
---
Social media censorship is suppressing the truth about the dangers of globalism and brutal cultures infiltrating the west. Please share this article wherever you can. It is the only way we can work around their censorship and ensure people receive news about issues that Democrats and the mainstream media suppress.
Scroll down to leave a comment below.
Subscribe to Our Newsletter