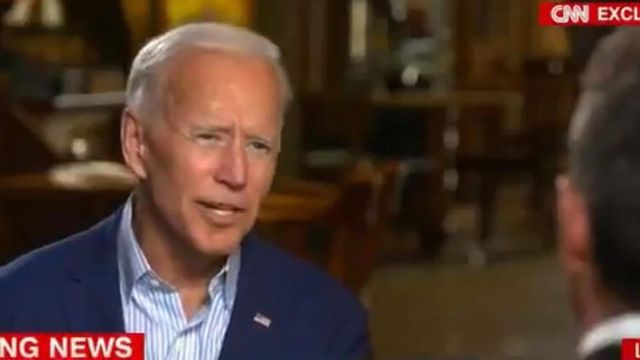 In perhaps the biggest gaffe of his campaign so far, former Vice President Joe Biden asserted that "poor kids are just as bright and just as talented as white kids," while speaking in Iowa.
But as we all know this wasn't the first or the last gaffe coming from him.
Biden has made another in a long line of mistakes.
"Just like in my generation, when I got out of school, when Bobby Kennedy and Dr. King had been assassinated in the '70s, the late '70s when I got engaged," he said at an event last week.
Joe made another stupid statement in his latest campaign event too.
Biden's New Hampshire town hall took a rather dark turn Friday when he told his audience to imagine what would have happened in America "if, God forbid, Barack Obama had been assassinated."
The remark at the event, which was billed as focused on health care, came while Biden was talking about his political heroes, Robert F. Kennedy and Martin Luther King Jr., who died in 1968.
"My senior semester, they were both shot and killed," Biden said, according to multiple reports. "Imagine what would have happened if, God forbid, if Barack Obama had been assassinated after becoming the de facto nominee. What would've happened in America?"
Biden has been under increased scrutiny from the press in recent weeks amid a series of gaffes, including misstating the decade in which King and Kennedy were killed and saying that poor kids" are "just as talented as white kids," before correcting himself and saying "wealthy kids."
---
Social media censorship is suppressing the truth about the dangers of globalism and brutal cultures infiltrating the west. Please share this article wherever you can. It is the only way we can work around their censorship and ensure people receive news about issues that Democrats and the mainstream media suppress.
Scroll down to leave a comment below.
Subscribe to Our Newsletter