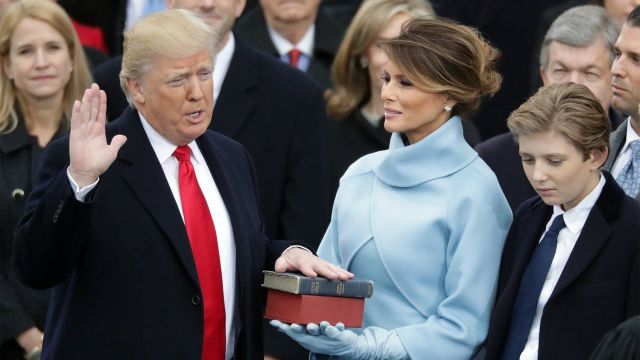 Thomas J. Barrack Jr. is an American private equity real eestate investorand the founder and executive chairman of Colony Capital Inc. Barrack is a close friend and ally of President Donald Trump and has represented Trump on television news segments.
Barack is so close to President Trump that he even comfored him on his father's funeral as some reports claimed at the time.
But when it comes to his country and it's citizens the President shows no mercy.
Trump has reportedly cut off Tom Barrack over the inaugural fund investigation.
Via Politico:
The key issue driving the two men apart: Barrack's role as chairman of the president's 2017 inauguration fund, which is under investigation by prosecutors.
Trump was "really upset" to read reports about Barrack's role in allegedly making it easy for some foreigners and others to try to spend money to get access to Trump and his inner circle and whether some of the inauguration money was misspent, according to a senior administration official.
"The president was really surprised to read all about the inauguration and who was trying to buy access and how, because the president doesn't get any of that money," said the official.
This is a really big deal. If the President's close friend abused his position then Trump is right to be upset and cut ties.
Barrack decided to answer to these allegations:
But a spokesman for Barrack, Owen Blicksilver, pushed back on the notion that the two are no longer friendly.
"The relationship between Mr. Barrack and the president remains unchanged," he said in a statement. "They have been friends for 40 years and Tom has great respect for President Trump and the incredibly daunting task of executing the job of president of the United States. Just as the president has worked 24/7 to lead the strongest economy in the last 50 years, Mr. Barrack also has a 24/7 responsibility leading a business he created 26 years ago."
Maybe Tom Barack is guilty after all, but after the last 2-year spending spree, I don't believe anything the press post about potential corruption. As far as I can tell the only corrupt entities are the Press, DNC, and the rest of the list of swamp creatures.
What do you think?
---
Social media censorship is suppressing the truth about the dangers of globalism and brutal cultures infiltrating the west. Please share this article wherever you can. It is the only way we can work around their censorship and ensure people receive news about issues that Democrats and the mainstream media suppress.
Scroll down to leave a comment below.
Subscribe to Our Newsletter