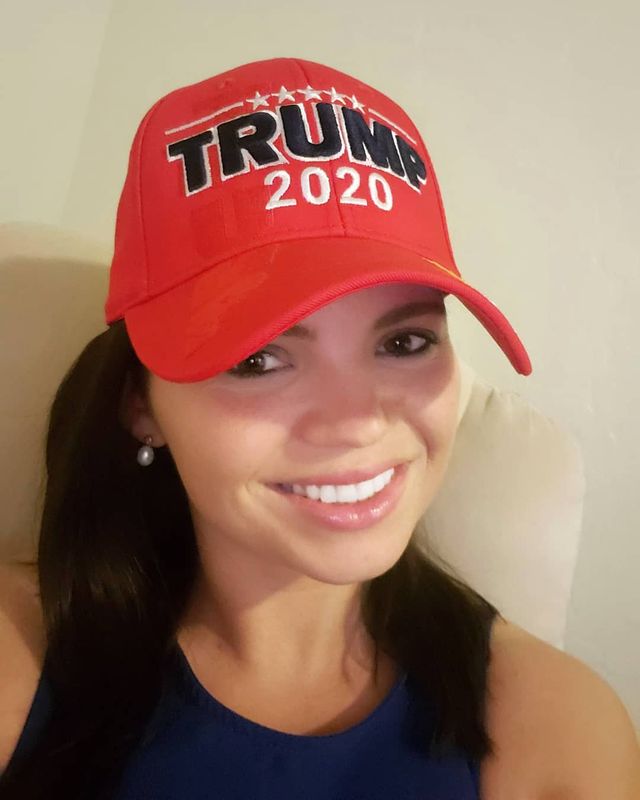 Last month Miss Michigan Kathy Zhu has been stripped of her title over allegedly racist social media posts. The 20-year-old, who is a Donald Trump supporter, model, and activist, has over 70,000 followers on Instagram and Twitter.
Now the liberals have attacked again.
Miss Nevada Katie Williams was disqualified from the Miss America pageant on Sunday for being too political.
Katie Williams is a US combat veteran, a member of the US Army National Guard and a Trump supporter.
Katie says she was stripped of her title for being conservative and Pro-Trump.
Katie Williams says, "I feel like if I have more liberal views and less conservative views then this wouldn't even be an issue. She assured me that that was not the case. And yet as soon as I turn around there are posts about Human Rights Campaign, which are great. I'm all for the Human Rights Campaign. But for them to not say anything about that and then for them to criticize me for supporting my sitting president? I couldn't even believe it.

Freedom of speech is the 1'st amendment but it only works if it is in the narrative of the democratic views.
---
Social media censorship is suppressing the truth about the dangers of globalism and brutal cultures infiltrating the west. Please share this article wherever you can. It is the only way we can work around their censorship and ensure people receive news about issues that Democrats and the mainstream media suppress.
Scroll down to leave a comment below.
Subscribe to Our Newsletter