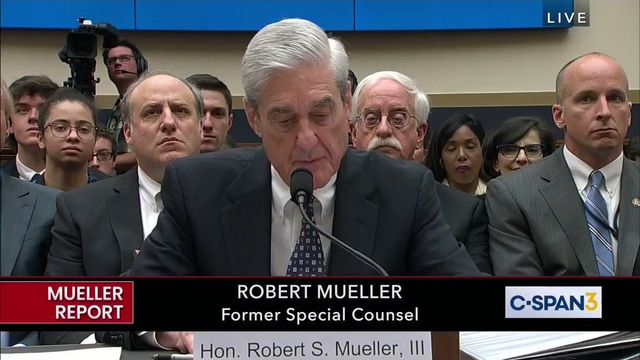 OPINION
"Painful" and "disaster" have become refrains online among several high-profile media figures in reference to Special Counsel Robert Mueller's congressional testimony on Wednesday. During the much-anticipated hearing hosted by the Democrat-controlled House Judiciary Committee, Mueller's performance was so "shaky," "confused" and "sluggish" that even sympathetic members of the mainstream media began to question his health.
Also, Jay Sekulow, legal counsel to President Donald Trump, released a statement Wednesday declaring the "case is closed" on alleged collusion between the Trump campaign and Russia.
Sekulow's statement came during Special Counsel Robert Mueller's testimony in front of the House Intelligence Committee. Mueller reiterated several points from his report, including that his team "did not reach a determination" as to whether Trump committed a crime.
Today Rep. Doug Collins Tweeted a video Of Robert Mueller hearing and said Another Democrat theory shot down, and the truth we've known for months reaffirmed:

President Trump also re-tweeted this video and we can all finally say that the witch hunt is officially over.
---
Social media censorship is suppressing the truth about the dangers of globalism and brutal cultures infiltrating the west. Please share this article wherever you can. It is the only way we can work around their censorship and ensure people receive news about issues that Democrats and the mainstream media suppress.
Scroll down to leave a comment below.
Subscribe to Our Newsletter