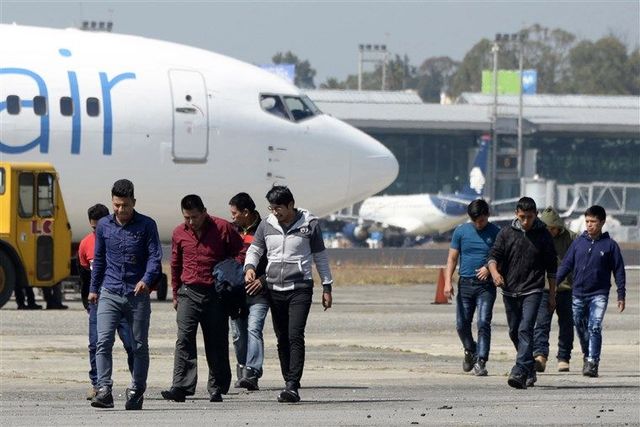 It seems that Americans are fed up with the idea of letting illegals through our borders like we are a country without borders!
People have chosen Trump to put an end to illegal immigration.
A plane landed in Guatemala Friday with families deported from the United States.
One unaccompanied minor was among the 112 people who came on this flight, including 50 children with their parents, Guatemalan authorities said.
On Tuesday, 56 Guatemalan families, including 70 children, arrived from Brownsville, Texas, Migration of Guatemala informed.
On Wednesday, authorities confirmed the arrival of 22 children who were deported with their parents, also from the same Texan city.
Video below:
It's not clear why they are being deported, but it may be because President Trump narrowed the criteria recently for passing the initial criminal fear interview. Families of the victims of gang violence no longer pass the test with that claim. That was radical progressive overreach by Barack Obama. Honduran families are also being sent back to Honduras and Salvadoran families are being sent back to Salvador.

---
Social media censorship is suppressing the truth about the dangers of globalism and brutal cultures infiltrating the west. Please share this article wherever you can. It is the only way we can work around their censorship and ensure people receive news about issues that Democrats and the mainstream media suppress.
Scroll down to leave a comment below.
Subscribe to Our Newsletter