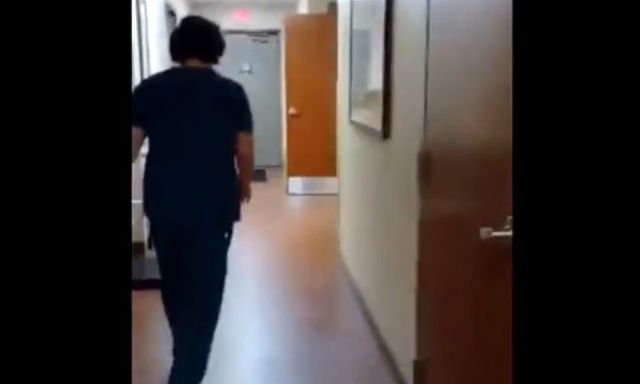 Some conservative Indiana lawmakers wanting to stymie President Joe Biden's planned COVID-19 vaccine mandates for private employers are facing skepticism from their own Republican leaders and the state's largest business group.
While Biden has promised federal vaccination-or-testing regulations for all companies with 100 or more workers, bills are planned by some Indiana legislators who want to join other Republican-led states in trying to prohibit private companies from requiring vaccine shots.
Supporters of that action are already preparing to raise the issue again when the new Indiana legislative session starts in January, even though similar bills failed during the 2021 session.
"I just don't think that anyone has any right to tell someone else what kind of medicine they're to take in order to keep their job. That's just outrageous," said Republican state Sen. Jim Tomes of Wadesville.
Indiana law generally allows businesses to hire or fire non-union workers for any reason unless it is in violation of anti-discrimination laws covering factors such as age, gender, or race. State law also requires K-12 students and those at state residential colleges to get immunized for several diseases, including diphtheria, tetanus, measles, mumps, rubella, and meningitis.
Now, what would the law say when a child is denied urgent medical services because of his vaccination status?
A video that was sent to us today comes from RediMed – Northeast clinic which is located in Fort Wayne, Indiana.
In it, we can see a child who is sick and need a medical treatment and the medical team of the hospital denied him and medical help because he is not vaccinated with the Covid-19 vaccine!
The NP allegedly refused to treat a minor patient diagnosed with sinusitis, ear infection & bronchitis because he wasn't C-19 vaccinated.
Video below:
Update:
However, en email that was sent to us contradicts the statements of the mother!
The child wasn't given treatment at the time because his mother didn't want to test herself, the boy allegedly received medical treatment later!
Here's the email:
Hi, thought id give you a heads up on the true story.. the NP who diagnosed the boy was going to treat him. The psycho in the video overruled the NP because the boy's mother refused a Covid test for the boy.
They apparently did end up treating him, but only after the mother was assaulted as you see in the video, and had to throw a fit to get her son some antibiotics because of the psycho Branch Covidian doctor.
It would be unethical if a doctor were to refuse treatment because of anger, resentment, or frustration, including over a patient's decision not to get vaccinated. Doctors, and health care professionals more broadly, are bound by moral obligations to prevent illness and restore health for anyone without regard to certain objections they may have about them.
Hower is the parent's duty to act in the best interest of her child too!
---
Social media censorship is suppressing the truth about the dangers of globalism and brutal cultures infiltrating the west. Please share this article wherever you can. It is the only way we can work around their censorship and ensure people receive news about issues that Democrats and the mainstream media suppress.
Scroll down to leave a comment below.
Subscribe to Our Newsletter