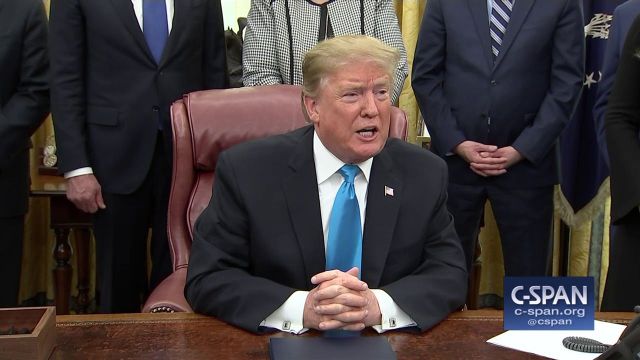 On Tuesday, a Bill Clinton-appointed U.S. district judge dismissed a lawsuit filed by the Democratic National Committee against the Trump campaign for its alleged role in the hacking and dissemination of internal Democratic Party emails during the 2016 presidential race.
In his opinion issued Tuesday, Judge John Koeltl torches the key premises of the DNC's racketeering suit, including the Trump campaign's role in the hacking of the emails and the very notion that disseminating information "plainly of the type entitled to the strongest protection that the First Amendment offers" is legally actionable.
Koeltl also said holding WikiLeaks and the Trump campaign liable for dissemination of hacked emails would infringe on the First Amendment of the U.S. Constitution.
The Democratic National Committee's computer systems were hacked during the campaign and WikiLeaks published party emails.
Trump said on Twitter that the ruling was "yet another total & complete … vindication & exoneration" of him and his campaign, similar language he used in response to former Special Counsel Robert Mueller's report on his investigation into Russian election interference.
This morning he also tweeted:
Such a great victory in court yesterday on the Russian Hoax, the greatest political scam in the history of our Country. TREASON! Hopefully, the Attorney General of the United States, and all of those working with him will find out, in great detail, what happened. NEVER AGAIN!!!!
Well said, NEVER AGAIN.
---
Social media censorship is suppressing the truth about the dangers of globalism and brutal cultures infiltrating the west. Please share this article wherever you can. It is the only way we can work around their censorship and ensure people receive news about issues that Democrats and the mainstream media suppress.
Scroll down to leave a comment below.
Subscribe to Our Newsletter