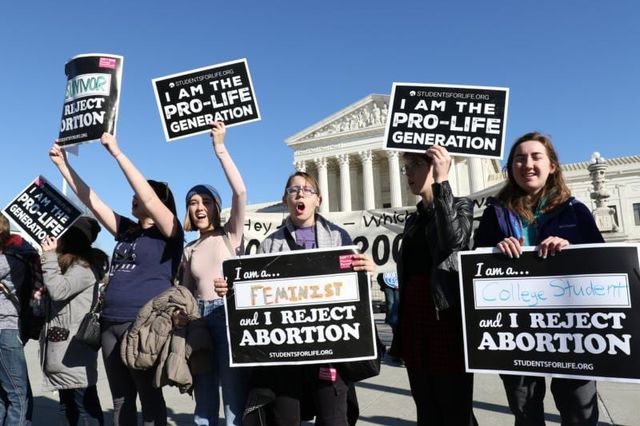 What many Dems say in public and what feel in the bottom of their hearts are two different things.
Many of them led by their chase for money they forget the real meaning of life!
Some of them show their human side.
State Rep. Katrina Jackson, an African American Democrat, told NBC News, "I think [abortion] mitigates our race's voting power, it hurts our race's power in the census. I really consider it to be a modern-day genocide."
She was one of multiple Democrats to cross party lines to vote in favor of a restrictive abortion bill passed last week. The bill, which prohibits abortions after a heartbeat is detected, does not make an exception for abortions in cases of rape or incest.
Democratic Gov. John Bel Edwards signed the bill into law, which was introduced by Democratic state senator John Milkovich, and it drew criticism from many members of his party.
Edwards Tweeted:
"In 2015, I ran for governor as a pro-life candidate after serving as a pro-life legislator for eight years," Bel Edwards said in a statement posted to Twitter. "As I prepare to sign this bill, I call on the overwhelming bipartisan majority of legislators who voted for it to join me in continuing to build a better Louisiana that cares for the least among us and provides more opportunity for everyone."
My statement on the passage of SB 184 following final passage by the Louisiana Legislature. #lalege #lagov pic.twitter.com/SxadrmuUTC

— John Bel Edwards (@LouisianaGov) May 29, 2019

The legislation also includes an exemption when a physician certifies that the pregnancy is diagnosed as "medically futile," i.e., "the unborn child has a profound and irremediable congenital or chromosomal anomaly that is incompatible with sustaining life after birth."
We need to get back to this America… Bipartisanship. It took amazing courage to stand up and vote against the grain, God Bless you!!!
---
Social media censorship is suppressing the truth about the dangers of globalism and brutal cultures infiltrating the west. Please share this article wherever you can. It is the only way we can work around their censorship and ensure people receive news about issues that Democrats and the mainstream media suppress.
Scroll down to leave a comment below.
Subscribe to Our Newsletter